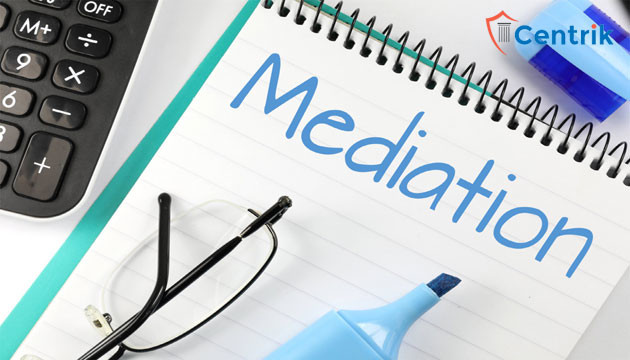 Status as on- 13/01/2023
Alternative Dispute Redressal (for short "ADR") is a set of methods or techniques that allows parties to a dispute to reach an amicable settlement. It provides for techniques of out-of-court settlement by avoiding lengthy litigation. ADR methods are now widely accepted and have been gaining recognition because of their wide applicability. The application of ADR is different in different jurisdictions due to the existing variations in established legal principles. The methods of settlement that are widely accepted are Arbitration, Mediation, Conciliation, and Negotiation.
Since the evolution of bankruptcy norms, Courts have been empowered to decide on disputes of insolvency. There is a separate wing of adjudication (commonly known as Bankruptcy Courts/ Tribunals) that has been entrusted with the responsibility to surveil the issues in insolvency cases.
However, this perception has changed globally over the past few decades, when more insolvency disputes have been resolved not only by adjudication but also by Alternative Dispute Redressal (ADR) mechanisms especially, Mediation. Mediation encourages the parties of the dispute to reach an agreement by negotiation and avoid adjudication.
Insolvency (bankruptcy) cases are collective proceedings in which numerous persons (the debtor, secured and unsecured creditors, a bankruptcy administrator (trustee), co-obligators, etc.) participate.
There is, therefore, a dilemma of how ADR can reconcile the interests of all the creditors. Should each creditor participate in the ADR procedure? As of now, Mediation has not been utilized for resolving insolvency disputes. Currently, insolvency disputes are resolved under the Insolvency and Bankruptcy Code, 2016 (IBC). Before the enactment of the IBC, there was no single legal framework in India that dealt with insolvency and bankruptcy.
While the Code has performed well over the last four years, there is still scope for improving outcomes under it. Time taken in concluding a CIRP has been a matter of contention and debate. According to the statute, the entire process of Corporate Insolvency Resolution Process should not take more than a period of 180 days (for granting an extension of 90 days and further, 60 days extension be granted) in total 330 days, but it is seen that this period has been exceeded in quite several cases due to practical difficulties. However, on average, as of March 2020, the time for completion of a process under IBC has hovered around 375 days for resolved cases and 309 days for liquidation cases. These timelines can be reduced further.
Mediation can be a viable option in a country like India, where the population is enormous, and wealth is not equally distributed. It is an informal process that comes to an end in a few sittings and is very cost-efficient compared to the formal process in the courts of law. Mediation has already been implemented by the judiciary in cases of family and property disputes. This is because the focus of Mediation is on finding solutions that will resolve the concerns of both the parties concerned and the parties are free to make their own decision.
Conclusion-
Hence, specifically in insolvency proceedings, mediation as a tool can be employed to resolve issues and clear the bottleneck in the resolution process which had led to delays. The primary reason for the delay has been continuous litigation by the stakeholders in the resolution process. Numerous applications under Section 60(5) of IBC are filed by entities/individuals who are dissatisfied with the full/partial rejection of their claims.
Disclaimer: The above article is based on the personal interpretation of the related orders and laws. The readers are expected to take expert opinions before relying upon the article. For more information, please contact us at ibc@centrik.in