About Centrik
With a focus on consulting, liaisoning and all critical advisory services, Centrik is your destination for high-quality and ethical legal services.
Our team comprises of domain experts including bureaucrats, ex-government officials, Chartered Accountants, Advocates, Bankers, who create a rich pool of professional talent to cater to specific requirements of any domain for our clients.
Among the various sectors, our outfit is driven by a group of professionals & experts who believe in developing and maintaining enduring relationships and bring forth a pool of unmatchable professional talent, to cater to specific requirements of our client.
Centrik Business solutions have complete RERA and Insolvency consulting services. You can contact us regarding NCLT Matters, IBC,  RERA Registration, RERA Compliance and RERA Litigation.
Our Skills
Under the supervision of a panel of experts, the team at Centrik, ensures quality control from query initiation to resolution. With a strong belief in quality standards by conduct, practice and recognizing ethical and professional responsibility towards our client, our work speaks for our skills and abilities.

Domain Experts

Online Consulting

Detailed Analysis
Our
Expertise Areas
Choose the related service to know more about it
Testimonials
This is to place on record my deep appreciation for the untiring efforts of Adv. Srishti Girdhar in resolving matters at UP RERA Despite impediments, she worked for an amicable solution - working at times beyond the normal call of duty
I look forward to similar support in the future - in particular with taking up the matter with NCLT.



Brigadier Vijay Raheja
Homebuyer in UP RERA
After hearing good things about Centrik Solutions on the internet, when I contacted them and explained my issue for which I needed legal advice, their legal team assessed the matter and replied in few hours with a positive answer and I was introduced to Adv. Srishti Girdhar, a young advocate working with Centrik Solutions. Her Professionalism and way to handle things are unquestionable. She was knowledgeable and confident and a diligent worker. She helped me extracting the booking amount paid by my late father and which was stuck for 5 years.
I recommend everyone to use Centrik Solution's Services as their professionalism is unmatched.



Abhi Ranjan Banerjee(Captain in Ships)
Homebuyer in UP
I had engaged Centrik in 2018 for a matter in RERA Authority in Gurgaon and then to Appellate Tribunal in Chandigarh. My experience with Centrik has been excellent all along. The team specially Adv. Srishti Girdhar and Abhinav have worked very professionally, acting in the best interest of the Client. Centrik team has not only succeeded in getting the favorable order from both the RERA Authority and Appellate Tribunal but also pursued the matter till the very end rigorously to ensure that the relief is actually received by me.
I am highly satisfied with your services and would recommend Centrik to everyone who requires very good legal support to deal with errant builders at a very reasonable cost.


Tarun Agarwal (CA)
Homebuyer in Gurgaon
The quality of service was more than my expectations. I asked to register public limited company, based my vision and business, they asked to start with private limited company,. Very geniune advice and nice online support. thank you
Satish Rawat
Director, Risemax Ventures Pvt Ltd
Very pleased to experience the new energy and commitment to provide complete compliance. it feels like whole legal burden gone away. The best part is, i need to contact only one person and get all updates i can see in my dashboard. All the best...
Ravi Shakhuja
Managing Director, Misti Vedik Life Ltd
Your USP, should be that every department is handled by different experts, and experts have in-depth knowledge who understand the practical industry issues and laws. Very polite and work on time. i am happy to see the use of IT to update the status of work.. keep it up
S L Sharma
AGM, Altas Group
Team is just awesome and have in-depth knowledge about the practical issue of the business. It is very rare to find such expert under one umbrella.
Pankaj Tyagi
Partner, Levitate Distributors
Great. Congratulations and Thank you for all your efforts.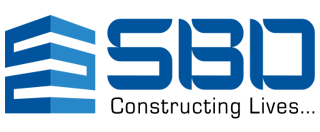 Pramod Jain
CEO, Sugal Builders & Developers LLP
Response is very good, i wanted to set up my office outside India, they guide me with the country profile, tax structure, and other requirement......Suggested them to have office outside India as well, All the best

Amandeep Saxena
Director, Traditive Venture
Why Choose Us
Customised expert advice under one roof with a team that includes experts from different domains.
Our unique query handling system ensures that your first query is always free. Based on your inputs, we analyse the case and contact you for more details if required. We then assign the work to the relevant team of experts for query resolution.
Through our centralised query booking process, you can pick an available domain expert, and submit your query to that expert. Our system checks the availability of the expert and then initiates your query resolution process.