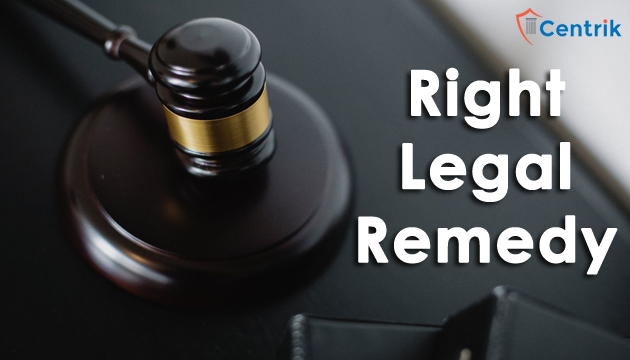 Status as on- 28/04/2021
According to the records, there are around 4 crore cases pending before the Indian courts. Pendency of the cases has always been a curse to our justice system. The ongoing pandemic is giving a double blow to this and creating a huge chaos all around the nation. Finding the right legal remedy for your dispute is all what you seek during this chaos. We always talk about problems that we face. Let's talk about the remedy this time.
Various options available
It's possible that there might be several laws dealing with the same dispute and therefore, such a matter could be filed before any one of the various Authorities dealing with the same. For instance, if you are an aggrieved homebuyer whose hard-earned investment is stuck with a developer under some project, you have several remedies for the same. You can knock the doors of RERA or NCDRC. Let us not lose sight of the fact that, the NCDRC does not lose its relevance after the arrival of RERA. But which platform is more effective for your legal battle? Let's talk about that.
Effective Legal Remedy
RERA is considered to be a game-changing law. It is a law which particularly deals with real estate issues. Earlier one used to approach to National Consumer Dispute Redressal Commission (NCDRC) but after coming of RERA, now one can approach to RERA Authorities, which only deals with real estate matters in particular and that too effectively. RERA was established focusing towards creating a strong adjudicating mechanism in real estate sector and to enhance builder-buyer transparency. Unlike any other law, RERA makes it mandatory for every builder to register their project under Section 3 of the Act. On default, RERA along with slapping fine can also impose jail time to a defaulter which is not the case in NCDRC, which can only impose a fine on a defaulting developer. This makes RERA a more strict and effective law. Another reason for RERA being more effective is the swift process of redressal of matters. All these reasons make RERA a better platform for your legal battle against a developer.
NCLT
Another effective remedy for aggrieved homebuyers is approaching National Company Law Tribunal (NCLT) under the Insolvency and Bankruptcy Code (IBC).
Homebuyers are classified as financial creditors and they can move an application for the Corporate Insolvency Resolution Process (CIRP) before NCLT but such an application has to be filed jointly by not less than 10% of the aggrieved homebuyers or not less than hundred of such homebuyers, whichever is lower. If the application is admitted, resolution process gets initiated and then you are not so far in getting justice. CIRP is considered to be one of the most effective redressal mechanisms in case of a default. The only problem comes to an individual seeking justice, as this process can only be initiated as a group case. Therefore, an individual prefers approaching RERA unless a group is ready.
Conclusion
As abovementioned, if you are an aggrieved homebuyer, you can knock the doors of RERA, as it deals with individual complaints or NCLT, if it is a group case.
Right legal remedy comes from a right legal advice. Getting a good legal team which shows you the right legal path is half battle won. Getting delayed justice is no justice. A good legal team will help you in getting justice on time with an effective remedy.
Disclaimer – The above article is based on the personal interpretation of the related orders and laws. The readers are expected to take expert opinion before relying upon the article. For more information, please contact us at rera@centrik.in