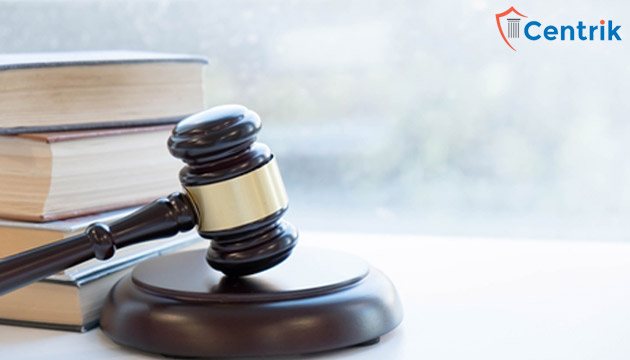 Status as on- 10/06/2021
Insolvency & Bankruptcy Code, 2016 was introduced in December, 2016 keeping in mind the issues faced with the existing Insolvency laws in India, which were neither stringent nor effective. Basically it was introduced to reorganise, restructure or to consolidate the existing framework into a single law for the purpose of Insolvency and Bankruptcy.
Key points of IBC:
IBC through its process aims to provide a better resolution to the company who is under financial distress, in other words it beams new life int the company through the said resolution.
Application can be filed either by Financial Creditor or Operational Creditor or Corporate Debtor itself.
National Company Law Tribunal (NCLT) is the Adjudicating Authority under the said code.
Insolvency & Bankruptcy Board of India (IBBI) is the board which regulates & supervises the Insolvency Process (CIRP).
In case of appeal the application is filed to National Company Law Appellate Tribunal (NCLAT) and in case appeal against NCLAT order is made to Supreme Court.
An application is admitted under IBC only if default is made by the Company.
When can CIRP be initiated?
CIRP or the Corporate Insolvency Resolution Process is initiated once an application under Section 7, 9 or 10 of the court is admitted by the Adjudicating Authority.
Financial Creditor u/s 7 can file for CIRP. Here, Financial Creditor means any person having debt u/s 5(8) with time value of money and default occurs.
Such as Banks, Homebuyers. Financial Creditors have voting rights in the meeting of COC.
Operational Creditor u/s 9 can file for CIRP. Operational Creditor means person having raised out of supply of goods & service including employees & govt. taxes etc.Operational Creditors are not entitled to any voting rights.
Corporate Debtor u/s 10 can file for the process itself. Corporate Debtor is referred to a corporate person (company) who make a default in repayment in debt to any person.
Insolvency Process
Initiation of CIRP
Any FC or OC or CD can file petition for insolvency before NCLT upon default,
If default is proved, and CD is not able to satisfy it, CIRP process starts upon admission of petition and appointment of IRP.
IRP & COC
Adjudicating Authority declares Moratorium u/s 14 & appoints IRP
IRP makes public announcement about CIRP
IRP manages all the management and related work of Corporate Debtor
After receiving claims, IRP constitutes COC
COC shall within 7 days shall appoint IRP as RP or replace another RP with IRP
Resolution Plan
RP shall conduct meeting of COC
RP will manage affairs of Corporate Debtor
Prepare Information Memorandum
>66% of COC approves, such resolution plan submitted to AA
If AA satisfies, approves Resolution Plan
Moratorium Effect u/s14
Adjudicating Authority shall declare prohibition regarding the following:
Institution/continuation/proceedings of suits including execution of any judgment, decree or order in any court
Transferring, encumbering, alienating or disposing of assets/legal rights/beneficial interest
Any action to recover or enforce any security interest created including any action under SARFAESI ACT, 2002
Prohibition of Recovery of any property by owner or lessor where such property is occupied.
Interim Resolution Professional (IRP)
IRP is appointed by NCLT when the order is executed. IRP is a person who is qualified to take/conduct CIRP and is appointed by the applicant itself.
Points to be keeping mind once IRP is appointed:
Management of Affairs of Corporate Debtor vest with IRP.
Powers of Board of Directors stans suspended.
Employees and relate professionals shall report to IRP
Banks & other related financial institutions i.e., who is maintain books of Corporate Debtor shall also report to IRP.
Duties of IRP (Section-18)
Collect all information relating to the assets, finances and operations of the Corporate Debtor for determining the financial position of Corporate Debtor.
Receive and collate the claims submitted by creditors to him, pursuant to the public announcement made.
Constitute a committee of creditors.
Take control and custody of any asset over which the corporate debtor has ownership rights as recorded in the balance sheet of the corporate debtor, or with information utility.
Shall make very endeavor to protect & preserve the value of the property.
To perform such other duties as prescribed by the board.
Powers of IRP
Appoint accountants, legal counsels who provide specialist advice to the IRP;
Enter into contracts on behalf of the Corporate Debtor or to amend/modify the contracts which were entered into before the commencement of the CIRP.
Raise interim finance.
Issue instructions to the personnel of the corporate debtor to keep the corporate debtor as a going concern.
Take all such actions as are necessary to keep the corporate debtor as a going concern.
Constitution of Committee of Creditors
The COC shall comprise of all Financial Creditors.
Related Party to whom a corporate debtor owes a financial debt shall not have any right of representation, participation or voting in member of the COC.
Where 2 or more financial creditors as part of consortium or agreement, each such financial creditor shall be part of the COC, and their voting shares shall be determined.
All decisions of the COC shall be taken by a vote of not less than 66% of voting share of the financial creditors.
The COC shall have the right to require the RP to furnish any financial information and the RP shall make available any financial information within period of 7 days from such requisition.
Meeting of Committee of Creditors
All the meetings of the COC shall be conducted by the Resolution Professional.
The Resolution Professional shall give notice of each meeting.
Operational Creditors may attend the COC meeting but shall not have any right to vote in such meetings.
Any creditor who is member of COC may appoint any other Insolvency Professional other than Resolution Professional to represent such creditor.
Each creditor shall vote in accordance with voting share.