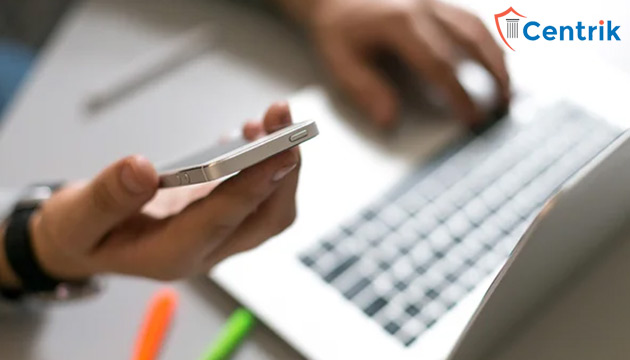 Status as on- 22/08/2022
Introduction
In Shrikant G. Mantri vs PNB [Civil Appeal No. 11397/2016] the appellant was constrained to file an appeal before the apex court against an order dated 1st June 2016 passed by NCDRC. It was held that the Consumer Complaint of the appellant is not maintainable as the appellant is not a consumer as per section 2(1) d of the Consumer Protection Act,1986.
Facts
The appellant herein is a stock broker by profession and he opened a bank account in Erstwhile Nedungadi Bank in 1998. The appellant had applied for an overdraft facility on 25th April 1998 for his day-to-day shares & stock transactions for his profession. Initially, the overdraft facility sanctioned by the abovementioned bank was to the tune of Rs. 1 Crore in lieu of shares worth 1 Crore pledged by the appellant. In 1999, the appellant applied for enhancement of the overdraft facility from 1 Crore to Rs. 5 Crore, and then with time enhancement of overdraft from 5 Crore to 6 Crores was granted for 1 week.  In 2001 due to a steep fall in the Share Market, the Erstwhile Bank vide its letter dated 16 and 17th March called upon the Complainant to pledge more shares to regularize the account. The complainant pledged more shares and regularized the said account then again in late 2001 the said account became irregular because of a fall in the Stock Market. The abovementioned bank again called upon the complainant to regularize the overdraft account, but the complainant was unable to regularize the same. The Respondent Bank filed a recovery suit before DRT, Mumbai against the appellant for recovery of balance due on 26 December 2002. However, a decree was passed and the matter got settled via 'One Time Settlement'. The respondent bank also issued a NOC and withdrew the recovery proceedings.
In the background, the appellant had filed a consumer complaint before NCDRC against the respondent bank for deficiency of service and the main relief claimed in the complaint was for directions to the respondent bank to return the ITC shares along with the dividend. The bank questioned the maintainability of the complaint as the complainant/ appellant herein is not a consumer as per the definition under section 2 (1) (d) of the Consumer Protection Act, 1986. NCDR however dismissed the said complaint vide order dated 1st June 2016 opining that the complainant had availed the services of the respondent bank for commercial purposes and therefore the complainant is not a consumer. Aggrieved from the same complainant was constrained to file an appeal before Supreme Court.
Issues before the Apex Court
The services availed from the respondent bank were exclusively used by the appellant for earning livelihood by means of self-employment?
The services availed will fall under "Consumer Transactions"?
Observations of Supreme Court
While dismissing the appeal stated that the court finds no error with the findings of the NDCRC and held that
 "When a person avails a service for a commercial purpose, to come within the meaning of 'consumer' as defined in the said Act, he will have to establish that the services were availed exclusively for the purposes of earning his livelihood by means of self-employment." and "legislative intent is to keep the commercial transactions out of the purview of the said Act."
"The transactions would clearly come within the ambit of 'commercial purpose'. It cannot be said that the services were availed "exclusively for the purposes of earning his livelihood" "by means of self-employment". If the interpretation as sought to be placed by the appellant is to be accepted, then the 'business to business' disputes would also have to be construed as consumer disputes, thereby defeating the very purpose of providing speedy and simple redressal to consumer disputes."
Disclaimer: The above article is based on the personal interpretation of the related orders and laws. The readers are expected to take expert opinions before relying upon the article. For more information, please contact us at support@centrik.in