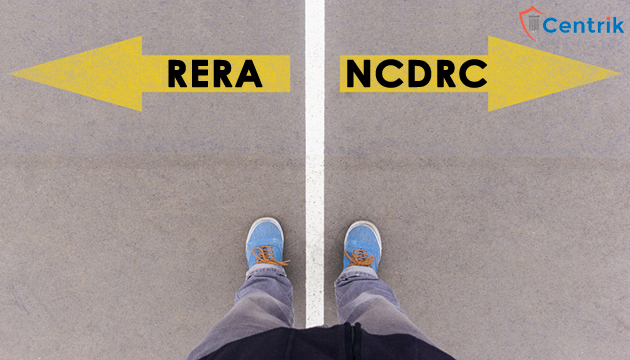 Status as on- 29/04/2021
Introduction
The Real Estate (Regulation and Development) Act, (RERA) was enacted by Parliament in 2016, with the aim of protecting consumers' rights and interests, as well as achieving uniformity and standardisation of business practices and transactions in the real estate sector.
The question of Jurisdiction
The question of whether the RERA regime was the only solution to the problems faced by the real estate sector through exclusive regulatory and control authority has been extensively debated.
In the case of Pioneer Urban Land and Infrastructure Ltd & Anr v. Union of India, decided by the Supreme Court, wherein it was ruled that the remedies provided to allottees of flats are concurrent remedies, and such allottees of flats were in a position of availing the remedies under the Consumer Protection Act, 1986, (CP Act) along with the triggering the Insolvency and Bankruptcy Code, 2016. Furthermore, RERA has also declared, that the provision of the Act are in addition to, and not in derogation of any other law for the time being in force. The provisions of the Act shall have effect, notwithstanding anything inconsistent therewith contained in any other form.
In the case of M/s Imperia Structures Ltd v Anil Patni & Another, wherein the Hon'ble Supreme Court in this landmark judgment dated November 02, 2020, held that the Real Estate Regulatory Authority Act, does not restrict the jurisdiction granted under Consumer Protection Act, 1986 to handle and deal with the complaints filed by consumers (homebuyers) of real estate projects registered under The Real Estate (Regulation and Development) Act, 2016 (RERA).
Important Observations:
That RERA and Consumer Protection Act, are two different legislations and despite ongoing case at RERA, a consumer forum will always have the power to entertain cases wherein the homebuyers qualify as 'consumers' within the definition mentioned under the Consumer Protection Act, 1986. The whole idea behind Consumer Protection Act is to safeguard consumers and listen to their grievances.
Referring to Section 18 of RERA, the Apex Court observed that the concerned provision does not bar the aggrieved from perusing any other remedy and further recognizes others available remedies as well. Section 88 and 89 of RERA further justifies this finding of the Hon'ble Court. The laws enumerated under RERA are available in addition to other laws in force and hence, the same cannot compel an individual to withdraw his/her case or complaint from other forums.
Conclusion
The Hon'ble Supreme Court's decision is a watershed moment for homebuyers and allottees. A number of findings in the current judgement support this conclusion, including parallel remedies under RERA and the Consumer Protection Act, acceptance of additional remedies, and so on. We should also not forget that RERA aims to strike a balance between the needs of customers and promoters by putting those obligations on them. It aims to create symmetry of details between the promoter and the customer, as well as openness of contractual terms, minimum accountability requirements, and a fast-track dispute resolution process.
Disclaimer – The above article is based on the personal interpretation of the related orders and laws. The readers are expected to take expert opinion before relying upon the article. For more information, please contact us at rera@centrik.in