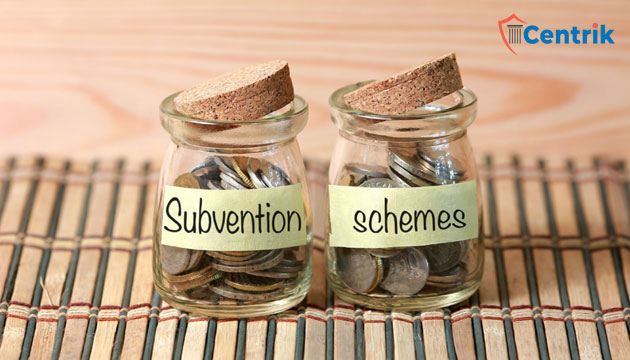 Status as on- 29/10/2022
Before we delve into the proposition of Criminal Liability under Subvention Scheme it is important to understand lucidly What is Subvention Scheme?
SUBVENTION SCHEME
A tripartite agreement is signed between the buyer, the banker, and the developer. A booking amount ranging between 5-10% is paid upfront by the buyer & the rest of the amount is paid by the bank in the form of a loan to the buyer.
Thus, the most significant aspect associated with such subvention schemes is that the interest cost is borne by the developer and the lenders disburse the loan to the developer based on the progress of the construction. The interest is paid by the builder till possession is granted to the home buyer or for a fixed period as mentioned in the buyer-seller agreement.
HOW THE SUBVENTION SCHEME COME INTO DISTRESS
The reasons for distress are due to many reasons but the key reason assimilated is due to lack of due diligence by the Banks in disbursing the funds to Developers in violation of Construction linked disbursal and failure on the part of the Developer to pay the interest to banks during the construction period.
CRIMINAL LIABILITIES THAT "MAY" BE INVOKED
The criminal liabilities that may be invoked in a subvention scheme may vary depending upon the facts and circumstances of each case, however, the broad penal provisions that may be invoked are as follows: –
Section 420 of the Indian Penal Code: – It talks about the cheating and dishonest intent to induce the delivery of property to any person.
Section 403 of the Indian Penal Code: – It talks about the dishonest misappropriation of funds.
Section 405 of the Indian Penal Code: – It talks about the breach of trust by the person who has dominion over the property.
In addition to the above invocation of criminal machinery, one can file the Complaint with Economic Offence Wing (EoW) and can lodge an FIR with the concerned police station.
CONCLUSION-
Although there is no straight jacket formula for invoking Criminal Liability many times the Supreme Court heavily comes out on litigants that giving a color of criminal nature to civil dispute is to be dealt with sternly.
Disclaimer: The above article is based on the personal interpretation of the related orders and laws. The readers are expected to take expert opinions before relying upon the article. For more information, please contact us