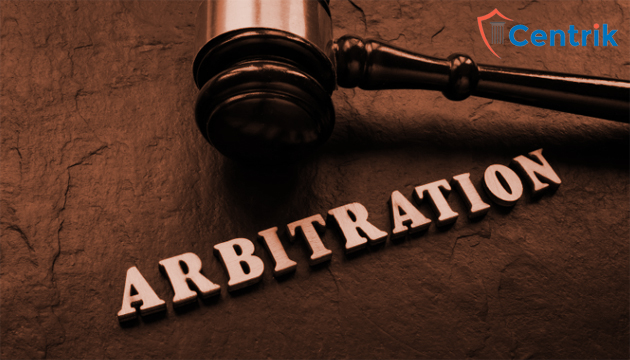 Status as on: 18/11/2021
Introduction
Alternative dispute resolution (ADR) methods are becoming the most favorable procedures to access justice in all civil and commercial matters in last few years due to high pendency of cases in India. Arbitration is a form of dispute resolution which make both the parties mutually agree on the procedure of arbitration.
Meaning of Arbitration
Arbitration means two parties agreeing mutually to resolve the dispute among them without getting into working of the civil court.
In a judgement named Collins v. Collins, 1858 28 LJ Ch 184: 53 ER 916 a wide definition to the concept of Arbitration is given by the court which is as follows:"An arbitration is a reference to the decisions of one or more persons either with or without an umpire, a particular matter in difference between the parties".
In this process the both parties choose their own arbitrators. In Arbitration process the number of arbitrators is chosen as per odd numbers (generally 1 or 3).
In case where 3 arbitrators are to be appointed, one each is appointed by each party and then the two arbitrators appoint another arbitrator to avoid the circumstances of favoritism.
In the process of Arbitration the decision of the arbitrators is final and court rarely re-examine the decision.
Why Arbitration is Important?
Arbitration is the only resolution process where both the parties themselves choose their arbitrators to avoid discrepancy in the process.
Having an arbitration clause in the commercial contract allows the parties to proceed with arbitration procedure without going through long process of litigation. In the past few years Arbitration law has been quick and decisive. There are such advantages which prove that why Arbitration is important-
The decision in Arbitration if fair as both the parties mutually agree to proceed through arbitration.
Normally court proceedings takes a lot of time to dispose off a case but in case of arbitration the decisions are made much sooner which save time and resources.
Arbitration is a private procedure as compared to trial. In such case privacy of the parties are kept till the case is concluded.
The Arbitrators are appointed by both the parties, who at last who will be determining the outcomes of the dispute.
Conclusion
In India, the judicial system is too occupied with pending cases that Arbitration is a relief to the system. Arbitration the most efficient form of remedy for settlement of dispute as it saves a lot of time and resources.
Disclaimer- The above article is based on the personal interpretation of the related orders and laws. The readers are expected to take expert opinion before relying upon the article. For more information, please contact us at rera@centrik.in