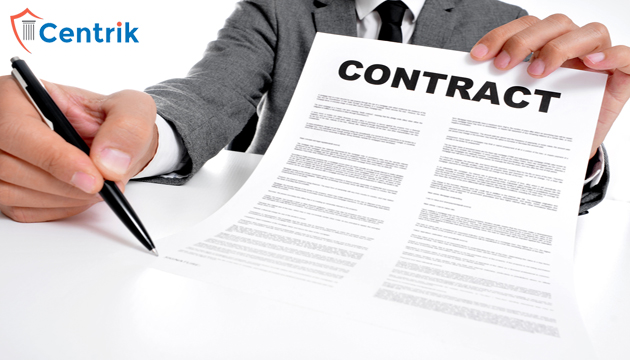 Status as on- 08/05/2021
Overview
Every business nowadays requires strong legal documentation which not only executes the deal but also makes it effective and strong. We often talk about the rapid growth of the real estate sector in India but forget to talk about the legal documents that play a very crucial role in the aforesaid sector. Builder buyer agreement (BBA) is one of such documents. It is one of the most important documents for homebuyers. Along with containing all the terms and conditions which have to be complied by builder and buyer, it also empowers you to stand before the court of law if your rights get violated.
Once you make a booking of a unit in some project, the next step would be execution of builder buyer agreement (BBA). This legal document is presented before you by the builder to make the deal more authentic and effective.
Some of the contents found in BBA-
All the details of builder and buyer
Details of the project
Payment plan
Total sale consideration & payments made till date
Date of possession & grace period
Default of buyer & repercussions
Default of builder & repercussions
The big question now is that are these BBAs executed with mutual understanding between builder and buyer? Let's talk about this.
One sided builder buyer agreements
Most of the BBAs presented by the developers to the homebuyers are one sided having clauses favorable to the builder. It talks more about the interests of the builder and liabilities of the buyer. Upon any default, the interest rate imposed on a buyer is much higher than that of the builder. According to the payment plans, 90% of the payment has to be made within 2-3 months of the execution of BBA. Super built-up area clause- Builders use super area as the space measuring unit rather than using carpet area, to earn more profit by the lack of clarity on space calculation. An innocent homebuyer thinks that he is investing for a big house where in actuality he is not. There would be a number of other clauses safeguarding the builder upon his default and none in the case of a homebuyer.
Hon'ble Supreme Court passed a judgment in the matter of Pioneer Urban Land & Infrastructure Limited v. Govindan Raghavan (C.A. No. 12238 of 2018), wherein the Court held that the incorporation of one-sided clauses in an Agreement constitutes the unfair trade practices within the meaning of Section 2(r) of the Consumer Protection Act, 1986, and such clauses cannot bind a party.
Some people sign it without vetting and some after properly observing the same but does it make any difference? Even after making multiple requests to consider some changes in the BBA, you will end up signing the same arbitrary BBA which was earlier presented before you. Why? Choose to walk away if you are not being heard.
Role of RERA
RERA not only provides a strong adjudicating mechanism but also enhances builder-buyer transparency. It makes it mandatory for a builder to register his real estate project with all the requirements in the prescribed procedure. Also, the builder buyer agreement has to be prepared as per norms set by RERA. Section 13(1) clearly prevents a developer to ask for more than 10% of the property as earnest money from the buyer. Sec 13(2) makes it mandatory for the builder to mention every small detail starting from development of project to rates of interest in case of default in the BBA. There are many other provisions in the Act enhancing the role of BBA.
Points to be checked before executing a BBA
Project must be registered under RERA
Exact possession time mentioned without any vagueness & ambiguity
Cancellation and refund policies
No uncertainty about the payment (Fixed payment plan)
Force majeure clause
Unit measurement using carpet area
CC/OC
Arbitration and Jurisdiction clause in case of a dispute
Legal remedy
Even after making all the efforts possible, you still find yourself in a trap then file a RERA complaint against any such builder as soon as possible. You can file a complaint before RERA Authorities either for possession along with a delay penalty or for refund along with compensation. You can also knock on the doors of NCLT if you are a group of 100 homebuyers or 10% of the total homebuyers of such projects. Right legal advice plays a very important role in showing you a right legal path with an effective remedy.
Conclusion
Builder buyer agreement is the Constitution for any deal that is made between builder and buyer as along with all the regulations, terms, conditions & liabilities, it also defines your rights to move to the court of law in case of any default. At the time of suit, BBA plays the most crucial role in deciding the destiny of the case. Being a responsible buyer, you should always be vigilant about the said legal document.
Disclaimer– The above article is based on the personal interpretation of the related orders and laws. The readers are expected to take expert opinion before relying upon the article. For more information, please contact us at rera@centrik.in