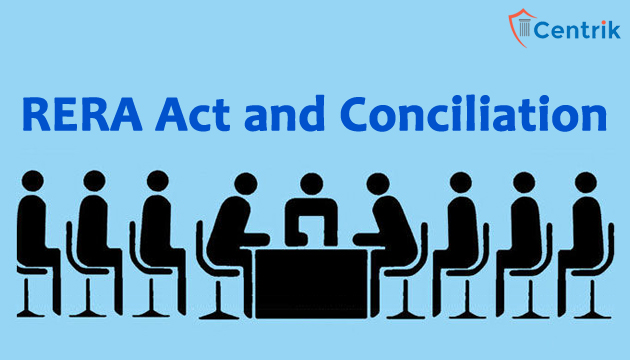 Status as on- 18/05/2021
Introduction
Instead of initiating formal legal proceedings, Conciliation Forums acts as softer tools to bring homebuyers and developers to the negotiating table. MAHARERA and UPRERA are among the few state authorities that have launched such forums. In comparison to a traditional RERA complaint, these forums aim to provide solutions to homebuyers in a shorter time frame. In a typical complaint, it takes four to five hearings to reach a decision, whereas in such forums, it takes just one or two meetings. This facilitates a swift and amicable settlement of grievances.
Meaning of Conciliation
A conciliation forum acts as a mediator between aggrieved parties, bringing them to the negotiating table for an out-of-court settlement. Affected parties (whether home owners, developers, or real estate agents) may use this platform to resolve their complaints before filing a complaint with the RERA authority.
RERA Act and Conciliation
Conciliation Forums are setup under Section 32(g) of the RERA Act, 2016 Members of resident associations, RERA authorities, developers' associations, and a member from the respective development or industry authority normally make up the forum. The members of this group will vary depending on the region. MahaRERA had set up this alternative dispute resolution mechanism following its success, Uttar Pradesh has also established a conciliation forum. According to RERA, grievances filed with the authority must be resolved within 60 days of filing. Complaints have been settled more quickly via the conciliation forum than through the authority. It also cuts down on the expense and time of litigation.
Procedure
On receipt of initiation of conciliation, the Bench invites the feuding parties for a hearing. They must be accompanied by approved members for the promoter, this could be a representative from the company, and for homebuyers, it could be the head of the residents' association or another organization. The conciliators will assist the parties in resolving their differences without the use of lawyers. A consent agreement is drawn up and signed by all parties if a resolution is reached. Otherwise, the conciliation process will be terminated, and the claimant will have the option of pursuing the case in RERA or some other court. However, if one of the parties fails or neglects to comply with the negotiated terms after signing the consent agreement, it will be considered as a violation of the respective State's RERA order, and the authorities will take care of it before passing a judgment.
Conclusion
For a small charge, a home buyer may file a complaint with the conciliation forum against any RERA-registered developer or real estate agent. The main difference is that you won't have to think about court trials or legal proceedings in a conciliation forum. Complaints can include delay in project delivery, changes in construction plans, additional charges or lack of facilities promised, including parking space, storage space or elevator. The establishment of a conciliation forum helps to relieve the RERA Authorities of some of the burdens and also provides a quick remedy for homebuyers. Furthermore, both sides can address the problems face to face, which is an added benefit.
Disclaimer – The above article is based on the personal interpretation of the related orders and laws. The readers are expected to take expert opinion before relying upon the article. For more information, please contact us at rera@centrik.in