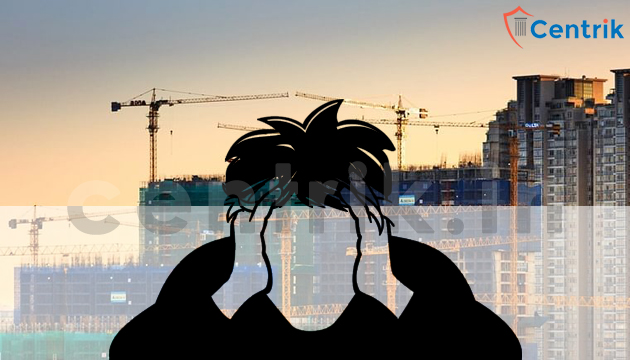 Status as on- 12/04/2021
Real estate sector has been one of the crucial areas of economic development of our nation. It is one of the most used sources of making investment for a common person. Everyone wishes to live peacefully in a well maintained house of their choice and that is why they invest their life time hard earned money in big projects developed by builders. But does it really fulfill their dreams?
Fake promises by the Developers
Real estate sector is in a very bad picture at present time or we can say since quite a while now. Big projects are started with a promise of being developed within a time frame. Large number of people invest in such projects believing in the commitments made by the developers. But sadly find themselves in a trap of fake promises. Even after making all the required payments in accordance with the payment plan in builder buyer agreement, they end up getting no possession as the project is still under construction. The time of possession gets lapsed and poor investors have no option but to wait.
They take huge amounts of loans from banking institutions to make timely payments and later are left with paying EMIs without even getting the possession of their unit. Is this justifiable?
Disputes between Builder-Buyer and Remedy
This kind of unjust manner is a big failure before our system. This gives rise to the disputes between builder and buyer. Where can such an aggrieved person seek justice?
Right legal remedy is all that you need. For such kinds of complaints, one can knock the doors of an Authority which has been established to do the needful in such kinds of disputes. RERA is one such Authority which has been established to create a strong adjudicating mechanism to resolve disputes arising between the builder and buyer and to enhance the transparency between the two.
Conclusion
There are thousands of complaints being filed before RERA Authorities of different states and listening to the concerns of the aggrieved buyers and coming to a justifiable conclusion, providing justice to the same.
One has to retain their trust in the justice system. There might be a delay looking upon the population of our country which gives rise to endless complaints making it difficult for the concerned authorities for quick redressal of such complaints but you will definitely get justice once you opt for the right legal remedy.
Disclaimer – The above article is based on the personal interpretation of the related orders and laws. The readers are expected to take expert opinion before relying upon the article. For more information, please contact us at rera@centrik.in, support@centrik.in