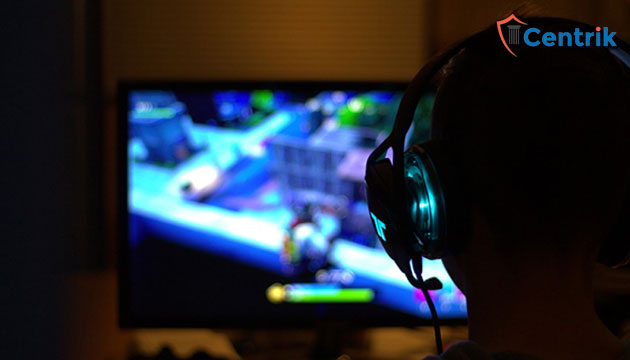 Status as on- 20/01/2022
Online fantasy sports industry is a booming industry in India. The rapid development of technology, internet connectivity and the use of smart phones for basically every single thing in one's life made the online gaming industry grow in an exponential manner. Online fantasy sports platforms such as Dream 11, My circle 11 etc. which started without any financial elements have turned out be a billion-dollar industry in the past 6-7 years. It is estimated that the Indian gaming market was valued USD 300 million in 2016 which increased to 1 billion dollars in 2021. Naturally, when any business becomes highly profitable it attracts attention from authorities and public which leads to lawsuits. So the questions arises are what is Online fantasy Sports and how it's not considered as gambling.
What is Online Fantasy Sports?
Online Fantasy sports have attracted a lot of people in the past decade. The concept started in UK and Europe in sports of baseball, basketball and football soon spread all over the world. In a fantasy sport, the format typically involves the role of manager of the team having a limited budget and power to buy and sell player before each game. Basically, fantasy sports emulate real life sports and the participants are given points based on the performance of real life players in the game. In India fantasy sports are introduced through the sport of Cricket. Initially there were no financial stakes and participants used to play fantasy sports just for bragging rights among peers and for the immense love for the Cricket. In the past few years Apps like Dream 11 has monetized the fantasy sports and transformed it into an industry which currently estimated to be a billion dollar industry. Online fantasy sport is to be considered different from online gambling because fantasy sports comes under the purview of Game of Skill and not Game of Chance.
Game of Chance and Game of Skill
A chance is generally dependent on probability and complete luck and if a game is based on complete luck it can be called a 'Game of Chance" whereas a game needs the skill of the player to succeed then it can be called a 'Game of Skill'. The line between both is very thin and comes in grey area. The main points of difference between the two can be explained as below:-
In game of chance outcome is highly influenced by some device such as dice, spinning tops, playing cards, roulette wheels etc where in game of skill outcome is determined by mental or physical skill , rather than chance.
Game of chance may have some skills element but luck determines its outcomes whereas game of chance may have elements of chance, but skills plays a greater role in determining its outcomes.
Game of chance is based on element of luck, coupled with skill to a certain extent but game of skill is based on knowledge and expertise of the subject.
The element of chance predominates over the element of skill in game of chance but element of skill predominates over the element of chance in Game of Skill.
In the case of Dr. K.R. Lakshamanan V. State of Tamil Nadu the Apex Court defined game of skill as "one in which success depends principally upon the superior knowledge, training, attention, experience and skills of the player."
How come Online fantasy Sports such as Dream 11 escaped from being categorized as an online gambling platform?
As the online fantasy sports industry in growing at an exponential rate, they attracted a lot of attention from concerned authorities. Dream 11 is one of the leading platforms in online fantasy sports industry. When they started making huge profits many lawsuits were filed against them. First case was filed in Punjab High court, Varun Gumber V. Union Territory of Chandigarh and others. Petitioner had moved to the court stating that Dream 11 is a game of chance and falls under the category of gambling. The counsel from Dream 11 argued that the participants need to have a lot of knowledge about the sport and attribute of the players and other factors such as pitch, type of match and other factors affecting the outcome of match and that there is atiny portion of chance and major portion of skill involved in this game and hence it does not fall under the category of game or chance/gambling. Punjab high court after hearing both parties made observation regarding the functioning of Dream 11 that;
It requires a considerable amount of skill, judgment and knowledge while picking his team
Assess the relative worth and form of a player in comparison to other player available to draft.
Follow the rules while evaluating a players stats.
Make sure that his team does not contain a significant amount of players from a single team.
After observing above points Punjab high court also relied on the landmark judgment of K.R. Lakshmanan V. State of Tamil  Nadu where apex court hold that betting on horse racing is game of skill and not game of chance.;
Legal Framework on Gambling and Online gaming in India
Legal framework regarding to gambling and online fantasy sports in India is pretty vague and goes back to the colonial period. The British Came up with the legislation 'Public Gaming Act, 1867' with a view to providing the punishment for public gambling and  keeping of common gaming houses in the united provinces. The Constitution under List II of Schedule VII empowers states to enact laws related to gambling in India. Some of states have adopted PGA as their legislation and other have enacted their own legislation to govern gaming activities within their country.
States those have adopted the central legislation are Bihar, Chhattisgarh, Chandigarh, Haryana, Himachal Pradesh, Jharkhand etc; many states enacted new statues to govern betting and gambling , including but now limited to;
The Andhra Pradesh Gaming Act, 1974

The Assam Game and betting Act,1970

The Goa, Daman and Diu Public Gambling Act, 1976

The Gujarat Prevention of Gambling Act, 1887

The Kerala Gambling Act,1960

The Bombay Prevention Prevent

The Rajasthan Public Gaming ordinance, 1949
As most of the laws regarding to gaming are prior to the arrival of Fantasy sports and thus there is a lot of scope for the policy formulation and legal framework in regards to the fantasy sports. Currently, only Sikkim has a specialized legislation called Sikkim Online Gaming (Regulation) Act, 2008 for controlling and regulating online gaming and impose tax on the same. More recently the State of Telangana also amended its gaming statue and included online gambling as apart of the statue that falls within the definition of gambling.
Conclusion
Online fantasy sport platform is one of the booming industries in India because of advancement in technology. It is estimated to be a billion dollar industry in 2021 and growing exponentially in coming days. Most of the laws and policies regarding to the Fantasy sport forms are outdated. India should focus on the development of particular regulations and set up tribunals to control the gaming activities to change the notion of online gaming as gambling and to protect the interest of its customers.
Disclaimer: The above article is based on the personal interpretation of the related orders and laws. The readers are expected to take expert opinion before relying upon the article. For more information, please contact us at rera@centrik.in