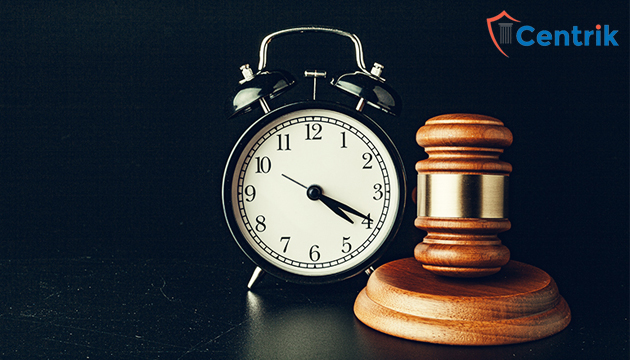 Status as on- 20/09/2021
The Hon'ble Supreme Court within the judgment of Dena Bank (now Bank of Baroda) Vs. C. Shivakumar Reddy and Anr; extensively prescribed the problem of limitation as applicable to Insolvency & Bankruptcy Code, 2016 (Code). The apex court held that the Code isn't a machinery for recovery though its usage in several perspectives still be within the nature of a recovery system. This can be the primary time that the court has ruled on the maintainability of petition under Section 7 of IBC by a decree holder on the premise of a recovery certificate or decree and also ruled that a subsequent judgement, decree or recovery certificate will result in a fresh explanation for the purpose of initiating proceedings under the Code.
Issues-
What could and couldn't be accepted as an acknowledgment of debt by the Corporate Debtor?
Whether a final judgment and decree of the DRT in favour of the Financial Creditor would make to a fresh reason behind action?
Whether an application under Section 7 of the IBC would be barred by limitation? And;
Whether belated filing of additional documents be done at a later stage under? Or
Whether there is any bar in law to the amendment of pleadings, in a very application under Section 7 of the Code, or filing of additional documents, except for those filed initially, together with the appliance under section 7 of the Code in Form-I ?
Verdict
That provisions thereof must not run a pedantic interpretation. It conjointly read Sections 7(2) to 7(5) of the IBC together with the relevant rules to carry that there is no bar in law to the amendment of pleadings or filing of additional documents at any time until a final order admitting or dismissing the application has been passed. When there is inordinate delay, the Adjudicating Authority might, at its discretion, decline the request of an applicant to file additional pleadings and/or documents, and proceed to pass a final order.
Key Carryout of the Judgement-
The right to apply under Section 7 or 9 of IBC triggers on default in payment of a debt and it can be filed within the period of three years from the date of default by virtue of Section 238A of the IBC read with Article 137 of the Schedule to the Limitation Act.
The delay in filing a Petition in the NCLT is condonable under Section 5 of the Limitation Act.
Section 14 and 18 of the Limitation Act are applicable to proceedings under the IBC.
An acknowledgement of the debt by the Corporate Debtor before expiry of the period of limitation of three years, would extend the limitation by a further period of three years.
An offer of One Time Settlement of a live claim, made within the period of limitation, should be construed as an acknowledgment to attract Section 18 of the Limitation Act.
A judgment or decree for money in favour of the Financial Creditor, passed by the DRT, or any other Tribunal or Court, or the issuance of a Certificate of Recovery in favour of the Financial Creditor, would give rise to a fresh cause of action for the Financial Creditor, to initiate proceedings under IBC.
There is no bar in law to the amendment of pleadings in an application under IBC, or to the filing of additional documents, apart from those initially filed along with application
Disclaimer– The above judgment has been interpretated based on the personal views and best of the knowledge, which may differ person to person. The readers are expected to take expert advice before placing any reliance. For more information, please reach us at support@centrik.in