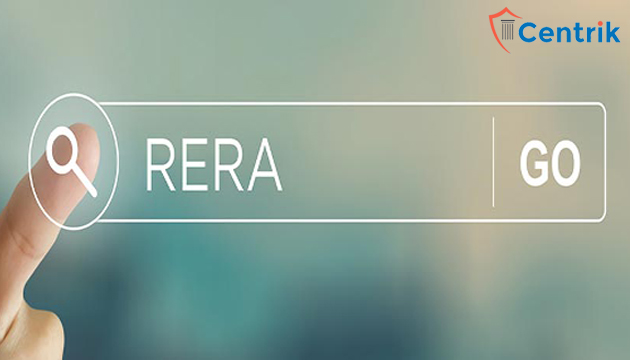 Status as on- 16/05/2021
Overview
Recently, on 1st May, 2021, RERA completed five years of its enforcement. RERA became one common law throughout the nation dealing with all the real estate matters. Every state has its own RERA Authorities dealing with the concerned matters. The main purpose of RERA was to enhance builder buyer transparency along with creating a strong adjudicating mechanism to resolve all the disputes in concern with the real estate sector. Higher Authorities, time to time, enhanced the powers of RERA. Even the apex court passed several judgments, making RERA a powerful law in such concern.
Common law
Earlier different states had different laws dealing with real estate matters but since RERA came into force, all such matters are governed under one single law which is common for every state. Every builder has to follow the norms as set by RERA irrespective of the state he is living in or his project is being developed.
Earlier aggrieved homebuyers used to approach consumer courts like NCDRC, in case of any such dispute but after RERA, people got a proper platform dealing particularly with the real estate matters and that too more efficiently. Unlike any other law, RERA makes it mandatory for every builder to register their project under section 3 of the Act. On default, RERA along with slapping fine can also impose jail time to a defaulter which is not the case in NCDRC, which can only impose a fine on a defaulting developer. This makes RERA a more strict and effective law. Another reason for RERA being more effective is the swift process of redressal of matters. All these reasons make RERA a better platform for your legal battle against a developer.
Swift procedure of RERA
The main reason an aggrieved hesitates to approach courts is a long wait to get the justice served. There is a famous legal maxim "Justice delayed is justice denied", if you get justice but it gets served after so much of wait and humiliation, it will never fulfill the purpose. Looking upon the pendency of cases, people have to wait for years to get relief even after having all the merits of the case.
One of the main features of RERA is the swift process of redressal of complaints filed before the Authority. If you are having a dispute with a builder over delay of possession or any other concern, you can approach RERA by filing a complaint against the said builder and expect justice on time. Unlike other civil courts, RERA's procedure is quite easy and swift making it a game changing law.
Even during this pandemic, RERA Authorities are dealing with the matters through virtual mode as physical appearance of the parties is impossible in view of increased intensity of the COVID-19 situation across the country. Such effective decisions taken by the concerned Authorities are retaining the trust of people in the system.
Why RERA?
Law dealing particularly with real estate issues.
Strong adjudicating mechanism.
Swift procedure.
Simple litigation.
Make registration of projects
Homebuyer friendly law.
Conclusion
RERA has proved to be one of the most important laws of all time dealing with one of the most important sectors of our nation, i.e.,real estate sector. Real estate sector serves an important part in Indian economy and therefore, we needed a law to govern this important sector. Also, the disputes in concern with the real estate sector were rapidly increasing and were not being resolved that effectively. This led to establishment of RERA which is considered to be a game changing law.
There are thousands of complaints being filed before RERA Authorities of different states and they are listening to the concerns of the aggrieved buyers & coming to a justifiable conclusion, providing justice to the same. It has created a kind discipline among builders to get themselves & their projects registered and follow the norms accordingly. It has built a sense of security in the eyes of homebuyers. Now, they know where to approach in case any dispute arises.
There still are some areas in RERA which need to be looked upon. Execution is one such area. Higher Authorities would definitely do the needful in this concern. In the coming time, RERA would definitely grow and enhance itself with strong legal amendments. One has to just retain their trust in the justicesystem.
Disclaimer – The above article is based on the personal interpretation of the related orders and laws. The readers are expected to take expert opinion before relying upon the article. For more information, please contact us at rera@centrik.in