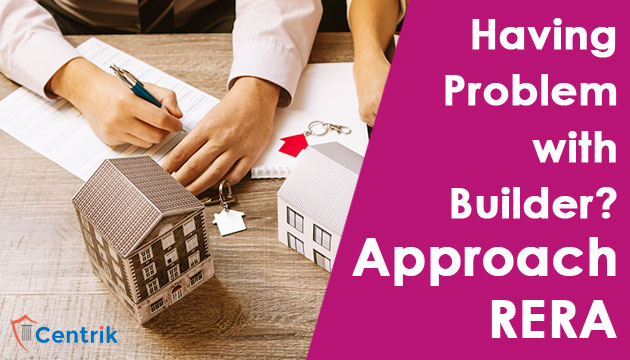 Status as on- 6/11/2019
You are a naïve homebuyer who invested chunks of his hard-earned money in buying a property or your dream home and reality hit you hard when despite several years the promised house is either far from construction or you were charged delayed interest at the rate of 18%. Imagine being a middle-class person you make one payment delay for let say one day and you are charged delayed payment at the rate of 18% percent.
These are just a few of the problems that you may be facing as a buyer and now the big question that arises for consideration is what to do in such a case.
Which court which person to approach in order to claim your rights as buyers?
The best-suited answer to this is the recently implemented law in the sector of Real Estate I.e. Real Estate Regulation and Development Act,2016 or more popularly called RERA. Now, recently there has been a lot of confusion and feeling that RERA isn't effective much or it takes time or execution isn't effective. Now, all these questions or misunderstanding among buyers is wrong. Let us explain to you and brief you on how justice can be claimed in a time-bound manner under RERA.
RELIEF UNDER RERA
To, start with the most common problem that as homebuyers you might have is delayed possession or no construction in the project. The major relief that you can claim under RERA, in this case, is the possession of the house with interest or refund of the amount paid by you with interest. What if you have been charged delayed payments at the rate of 18%, the answer lies in Section-2 of the RERA Act, wherein the buyer and the builder both are responsible for paying equal rate of interest. For example, if he pays you delayed interest at the rate of 10.45 percent then you are also liable to make delayed payment at the rate of 10.45 percent and not at an exorbitant rate of 18%.
Now, the second major issue that seems to crop up is that what if the builder still does not pay the amount despite their being a RERA order in their favor. The answer to this is two folds. Either you can approach the RERA Authority itself for execution or you can go before the NCLT under newly implemented IBC Code,2016 which gives the homebuyers the status of Financial Creditors.
CONCLUSION
RERA has much fold of reliefs under its provisions and the right approach is what can get you out of any builder problem that you might have as an aggrieved home buyer.
Disclaimer – The above article is based on the order and interpretation of related laws, for general awareness. The readers are expected to take expert opinion before reliance on the article. For any clarification, please read at support@centrik.in