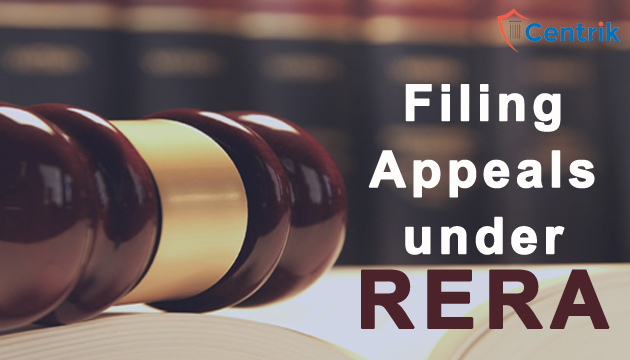 Status as on- 02/05/2021
Introduction
The Real Estate Appellate Tribunal ("REAT") was formed to hear appeals against Real Estate Regulatory (Authority). The REAT, which was formed under Section 43 of the Real Estate Regulation Act of 2016, can examine the legality of RERA orders and determine whether to uphold or reverse them. REAT orders can also be challenged before the Hon'ble High Court by filing an appeal.
Composition of REAT
One Chairperson and two or three full-time judicial and professional staff make up the Real Estate Appellate Tribunal. The Chairperson is a former High Court judge, and the judicial member is a trained lawyer with at least twenty years of experience. At least twenty years of experience in urban growth, housing, and infrastructure is required to become a technical member. A technical member may be named by a government bureaucrat with the rank of Additional Secretary or higher.
Who can appeal?
As per Chapter VII (Under Section 43) of the RERA Act, which sets out the rules for the creation of the Real Estate Appellate Tribunal and the procedure for filing an appeal against a RERA Authority decision, a builder, a home buyer, or someone else who is aggrieved by the RERA Authority's decision may file an appeal. Such an appeal must state the grounds of fact and law on the basis of which the RERA order is challenged.
General Format of the appeal
Specifics of the Disputed Order
Reasons why the RERA order is incorrect must be overturned.
How the adverse RERA order will affect the appellant
Relief Sough
Is there a time limit for disposal of cases?
The REAT has the authority to regulate its own procedure under Section 53 of the RERA Act. It is not bound by the Indian Evidence Act 1872 or the Code of Civil Procedure 1908. This means that any proofs or documents which accompanying the appeal memo can be directly filed on the basis of self-attestation or notarization. The appeal must be heard and decided within sixty days of filing, as specified in Section 44 of the Act. If the time limit is extended, the REAT would be required to include justifications for the delay. As a result, the Real Estate Appellate Tribunal is required by law to resolve cases in a timely manner and not to keep them pending.
Appeal to the High Court
The order of the REAT may be challenged by filing an appeal in the High Court once the matter has been decided by the REAT. Such an appeal must be filed within sixty days from the date of communication of the order to the Appellant.
Communication of the order is considered complete when 
-It is uploaded upon the website or
-When certified copy is provided to the Appellant, whichever is earlier.
Disclaimer – The above article is based on the personal interpretation of the related orders and laws. The readers are expected to take expert opinion before relying upon the article. For more information, please contact us at rera@centrik.in