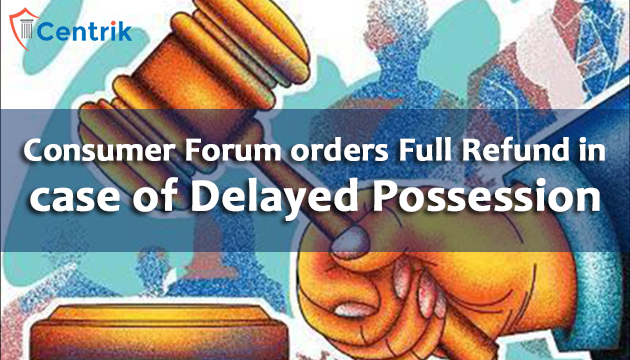 Status as on- 15/11/2019
INTRODUCTION
Before the advent of the Real Estate Regulation & Development Act in 2016 (RERA), a homebuyer being categorized as a consumer could only approach consumer forums for relief. Since it took many years to do justice and fully dispose of the case, the need for RERA became more pressing as it came along with being cost-efficient and speedy redressal.
Seeing the plus points RERA offered, it became the first choice for every aggrieved Homebuyer. RERA was preferred even though the option to approach consumer forum remained opened for buyers. Addressing the stalled conditions and the issues faced by the real estate industry, the Consumer forum is back in the game to protect the interest of the homebuyers.
FACTS OF THE CASE
Chandigarh consumer commission coming to the rescue of the homebuyers has been able to restore its faith among homebuyers. This long lost faith was gained when the state consumer commission passed an order saying that a homebuyer is entitled to get a full refund in cases where the builder fails to provide possession on time. The order said that a homebuyer is not obligated to accept the possession of an apartment after the due of possession as promised by the developer has been lapsed and thus can claim full refund along with appropriate compensation in the form of interest.
The order was made against ATS Estates Pvt. Ltd. Where the complainants had booked a flat and despite making timely payments, the builder failed to provide them with the possession of the flat. Aggrieved buyers due to the delay caused were suffering badly and did not wish to be associated with the project. Thus exercising their rights under the consumer protection act of 1986, the complainants approached Chandigarh state commission asking for relief against the inordinate delay.
Where builder opposing the admissibility of the complaint in the consumer forum argued that consumer forums have seized to have jurisdiction on issues relating to the real estate sector after the advent of RERA.
CONCLUSION:
The commission dismissing the arguments raised by the respondents ordered them to refund the amount along with an interest @12% p.a. It also directed the respondents to appropriately compensate the complainants. The order passed by the consumer commission is remarkable and one of a kind as it offered interest at a rate higher than RERA. Homebuyers are now greatly relieved against builders who despite making inordinate delays in handing over the possession forced them to settle on their terms.
Disclaimer – The above article is based on the order and interpretation of related laws, for general awareness. The readers are expected to take expert opinion before reliance on the article. For any clarification, please read at support@centrik.in