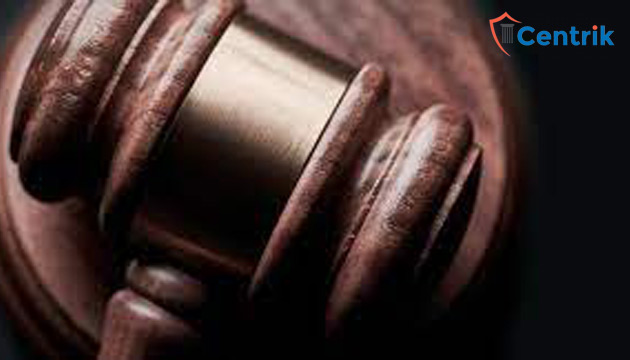 Status as on- 18/09/2022 
Case Name: – Bajaj Rubber Company Pvt. Ltd V/s Sasraswati Timber Pvt. Ltd C.P.(IB) 1441 (ND)/2018
Decided by: – NCLT, New Delhi Bench
Decided on: – 11.08.2022
FACTUAL MATRIX
Bajaj Rubber Company Pvt. Ltd. ("Operational Creditor") had filed a petition under Section 9 of the Insolvency and Bankruptcy Act, 2016 ("IBC"), seeking initiation of the Corporate Insolvency Resolution Process ("CIRP") against Saraswati Timber Pvt. Ltd. ("Corporate Debtor").
However, the Operational Creditor and the Corporate Debtor had entered into Terms of Settlement/ Compromise Deed dated 17.01.2019 pursuant to which postdated cheques were issued to the Operational Creditor by the Corporate Debtor.
Given the same, the Operational Creditor had withdrawn the petition on the ground of settlement between Parties. The Adjudicating Authority vide an order dated 21.01.2019 had disposed off the petition while observing that the petition is being withdrawn in view of the compromise entered between the Parties and liberty was granted to the Operational Creditor to revive the petition in event of default in the terms of the settlement.
Thereafter, the Corporate Debtor failed to adhere to the settlement terms, and cheques were dishonored. The Operational Creditor sought a revival of the petition.
ISSUE BEFORE HON'BLE NCLT, NEW DELHI FOR CONSIDERATION
Whether the breach of the Settlement Agreement entered between parties a ground for initiation of CIRP?
DECISION GIVEN BY THE HON'BLE NCLT, NEW DELHI
The Hon'ble NCLT Delhi held that the breach of the Settlement Agreement by the parties does not fall within the ambit of Operational Debt provided under Section 5(21) of the Insolvency Bankruptcy Code, 2016. The claim of the Applicant under the given facts does not fall either under the category of goods and services rendered by the Corporate Debtor. Rather the claim is based on the breach of terms and conditions of the Agreement and on the basis of which the Applicant has claimed that there is the default in payment of the amount as referred to in part IV of the Application.
RATIO LAID DOWN
Breach of Settlement Agreement is not a ground to initiate CIRP.
Disclaimer: The above article is based on the personal interpretation of the related orders and laws. The readers are expected to take expert opinions before relying upon the article. For more information, please contact us at rera@centrik.in & ibc@centrik.in