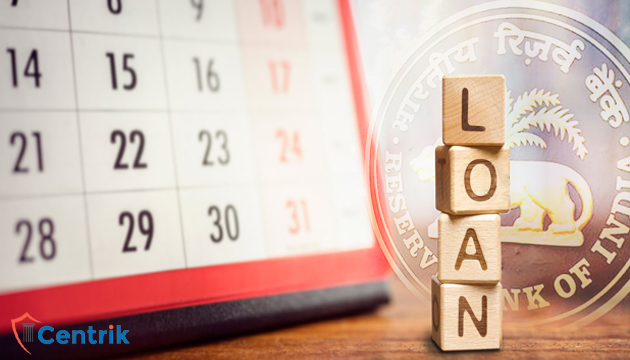 Status as on 30/05/2020
With the nationwide lockdown being further extended till 31st May. The Reserve Bank of India has decided to extend the moratorium period for another 3 months. This move of the RBI is laudable from the perspective of individual homebuyers.
Introduction
Reserve Bank of India during lockdown took several steps to address the economic distress caused by COVID-19.  Economic activities were at halt since the last two months. Though the removal of restriction in phases holds a promise for the resumption of economic activities. This has already pushed several entities and individuals to a situation of inability to service their debt. RBI decided to grant a holiday from repayment of loan in the form of moratorium.
The initial moratorium by RBI was supposed to last till 31st May, 2020. Thus, considering the current situation, RBI decided to further extend the Moratorium till 31st August, 2020. This comes as a major relief to those homebuyers who have taken housing loan facility. The extension of moratorium will ensure that their accounts cannot be classified as NPA at least till 30th November, 2020. It makes one thing certain that now Banks cannot have recourse to SARFAESI for another six months.
How does a moratorium prevent an action by banks under SARFAESI?
Section 13 of the SARFAESI Act, 2002 provides a mechanism to banks to recover their loan in case of default by enforcing security interest. This security interest is right or title by means of mortgage, hypothecation, pledge. The first step towards recovery of security interest comes in the form of declaration of loan account as Non-Performing Asset. The procedure to declare the account as NPA is provided by RBI in the 'Prudential Norm on Income Recognition, Asset Classification, and Provisioning pertaining to the Advances'. It provides that an account can be declared as NPA if the interest or the installment is due for more than 90 days.
Therefore, this means that the payment scheduled for such loans and also the residual tenure, will be shifted across by three months. So once the bank offers moratorium till 31st August and homebuyers under the loan facility avails it. It will prevent the bank from taking any action under Section 13 of the SARFAESI Act as their accounts cannot be declared NPA till 30th November, 2020.
Conclusion
The move of the RBI is aimed at boosting liquidity, improving credit flow and relaxation on non-performing assets (NPA) classifications. It is certainly the need of the hour and will give around 180 days or six months. This time will certainly serve a good purpose in ensuring that the homebuyers who have availed loan facility regularize their payments and arrange the funds. But one potential red flag is due to the fact that long will put additional burden on the borrower due to the accrued interest (and interest on such interest) would cause the amount to swell.
Disclaimer – The above article is based on interpretation of the related judicial pronouncement and related laws which may differ person to person. The readers are expected to take expert opinion before placing reliance on it. For more information, please reach us at support@centrik.in or call us at 8383011629