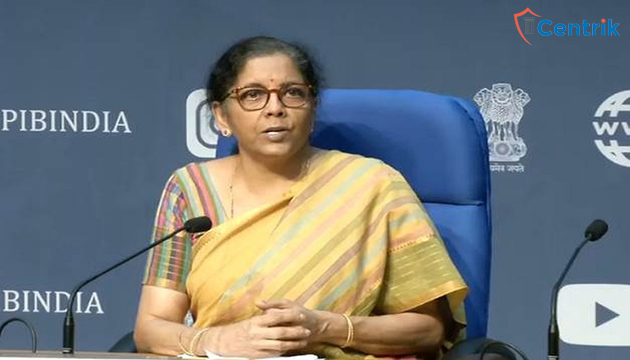 Status as on-15/05/2020
The Union Minister of Finance and Corporate Affairs Smt. Nirmala Sitharaman announced on 13 May 2020, a comprehensive economic package to address the adverse impact of COVID-19, the measures announced build on the Prime Ministers special economic and comprehensive package of Rs. 20 Lakh Crores, which structures to build AatmaNirbhar Bharat Abhiyaan. While the Prime Ministers pillars under Aatmanirbhar Bharat where economy, infrastructure, system, vibrant demography and demand, the Finance Ministers' economic package focused on land, labor, liquidity and law.
Housing Sector and Middle Income Group 
Extension of RERA Timelines
In congruence with the measures implemented by the Finance Minister, the Ministry of Housing and Urban Affairs has sent an Advisory to all State Governments to treat the COVID-19 Pandemics as a force majeure event. The registration and completion date for all registered projects will be extended up to 6 months and maybe further extended by another 3 months based on the State's situation. Various statutory compliances under RERA will also be extended concurrently.
Thus the registration and completion date for projects expiring on or after 25th March 2020 shall be extended suo-moto, without the need for individual application, Regulatory Authority shall issue fresh "Project Registration Certificates" in conjunction with revised timelines.
Such uniform measures shall de-stress real estate developers and ensure completion of projects after lockdown, without added burden of litigation stress.
Credit Linked Subsidy Scheme for Middle Income Group(CLSS)i.e. having an annual income of Rs 6-18 Lakhs stands extended up to 31st March 2021. Extension of the CLSS scheme is likely to stimulate demand for steel, cement, transport, and other construction materials which is likely to lead investment of over Rs. 70,000 Crores in the housing sector.
MSMEs
The measures focused on Micro Small and Medium Enterprises (MSMEs) were under the theme of "Getting back to work" i.e. to enable employees and employers to get back to production and workers back to gainful employment. To enable thorough support to the economy the definition of MSME stands revised by raising investment limit, now investment can be uptoRs. 1 Core and turnover uptoRs. 5 Crore for an organization to be considered MSME and removing the distinction between the manufacturing and service sector. Further financial measures introduced include;
Rs. 3 Lakh Crore Emergency Working Capital Facility for business including MSME's
Total liquidity of Rs. 3 Lakh Crorescollateral-free loan to more than 45 Lakh MSMEs. The amount will be 100% guaranteed by the Government of India and shall be provided to units with up to Rs. 25 Crore outstanding and turnover of up to Rs 100 Crore.
Rs. 20,000 Crore Subordinate Debt for Stressed MSME's
Over two lakh MSME's which are NPA or stressed shall be provided Government support with Rs. 4000 Crore to the Credit Guarantee Trust for Micro and Small Enterprises(CGTMSE) further Banks shall provide subordinate-debts to promoters of MSMES's equal to 15% of promoters stake in the MSME subject to a maximum of Rs. 75 Lakhs.
Rs 50,000 crores equity infusion through MSME Fund of Funds
The Funds of Fund shall be set up by the Government with a corpus of Rs. 10,000 Crore that will provide equity funding support to MSMEs. The Funds of Funds shall be operated through a Mother and daughter funds, it is hoped leverage of 1:4 level of daughter funds will be able to mobilize equity of about Rs. 50,000 Crores.
In a move to support the Indian Industry, the Government announced that General Financial Rules will be amended so that no global tender's inquiries for procurement of Goods and Services of projects of less than Rs. 200 Crore shall be allowed.

Contractors granted an extension of up to six months for completion of contractual obligations including in respect of EPC and Concession Agreements

The Finance Miniter announced 25% reduction in the rates of Tax Deduction at Source (TDS) and Tax Collection at Source (TCS), with effect from 14th May 2020, to 21st March 2021 further the date for filing the income tax returns (ITR) stands extended to 30th November 2020. Also, the dates for the tax audit have also been extended to31st October 2020.

EPF contribution reduced for businesses and workers for three months to 10 percent from 12 percent.
Additional Financial Measures 
Relief of Rs. 1500 Crore to Micro Units Development and Refinance Agency (MUDRA)- Shishu
In addition to the earlier loan moratorium granted by the RBI, the Government shall provide Interest subvention of 2% for prompt payees for a period of 12 months
Rs 30,000 crores Special Liquidity Scheme for NBFC/HFC/MFIs
The government will launch Rs 30,000 Crore Special Liquidity Scheme, liquidity being provided by RBI. The investment will be made in primary and secondary market transactions in investment-grade debt paper of NBFCs, HFCs, and MFIs. This will be 100 percent guaranteed by the Government of India.
Rs 45,000 crores Partial credit guarantee Scheme 2.0 for Liabilities of NBFCs/MFIs
Existing Partial Credit Guarantee scheme will be revamped and will be extended to cover the borrowings of lower-rated NBFCs, HFCs, and other Micro Finance Institutions (MFIs). The government of India will provide a 20 percent first loss of sovereign guarantee to Public Sector Banks.
Additional several short terms and long-terms measures to ameliorate the hardships faced specifically supporting migrants, laborers, farmers, street vendors, and tiny business were also introduced by the Finance Minister, which ranged from the supply of food grains, the introduction of technology to implement One Nation One Ration Card enabling Migrants to access PDS Ration from any fair Price Shops in India by March 2021, Rs 5000 Crore Credit facility for Street Vendors and so forth.
The Finance Minister disclosed that the stimulus package is a 15 step measure, the Tranche 2 announcement on 13th May 2020 disclosed 9 steps so far and that further steps to actualize the goals of AatmaNirbhar Bharat shall be announced in a graded step by step manner in the upcoming days that shall further build on the 20 Lakh Crore Economic Pack-able for self-reliant India as introduced by the Prime Minister that shall focus 10% of India's GDP on 5 pillars – "Economy with potential for quantum jump, infrastructure, technology-driven system, demography, and an intelligence-driven supply system."
Disclaimer- The above article is based on the personal interpretation of related laws and judicial pronouncements, which may differ from person to person. The readers are expected to take expert advice before replying to the above article. The author can be reached at support@centrik.in