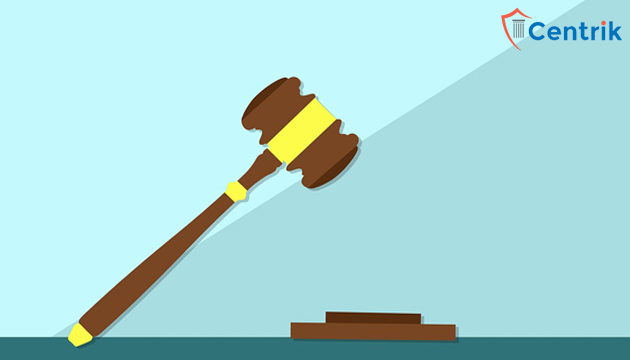 Status as on- 27/01/2020
Orris Infrastructure Private Limited & Three C Shelters Private Limited is in contempt of the HRERA order dated 23.01.2019 in the matter of Greenopolis Welfare Association vs. Orris Infrastructure Ltd. & Anr. (Complaint No. 225 of 2018), and is therefore warned by HRERA in the execution proceedings to start the project by February 1 and complete phase 1 of the project by April 30, 2020, failing which penalty of Rs. 1 Crore per day will be imposed on them and penal action would be initiated against them. HRERA, further directed to submit the development plan of Phase-II and Phase-III of the project in detail. 
Background Facts
In the year 2018, the said Complaint was filed by Greenopolis Welfare association against the promoters, M/s Orris Infrastructure Private Limited and M/s Three C Shelters Pvt. Ltd. for not giving possession by the due date. As per the Apartment Buyers Agreement, the possession of the apartment was supposed to be given within 36 months from the date of the allotment of the apartment. In spite of paying 90% consideration for the apartment, promoters failed to deliver the possession of the apartment. 
However, HRERA on 23.01.2019 in the aforesaid matter had directed that only a period of 2 years from the date of passing of this order shall be available to promoters for completing the said project. RERA further directed that the construction/development of Phase 1 of the project shall be completed by 31.07.2019 as per the commitment made by promoters. Moreover, in case of promoters does not complete the construction/development of the said project by 31.12.2020 as committed by them, the allottees shall be entitled to demand and realize interest every month of delay at prescribed rate/compensation for delay from Orris and Three C for their respective apartments.
The HRERA while adjudicating issues on the possession of the apartment to buyers pointed out that this case has a very peculiar character which is one of its kind as compared to other complaints. In this case, buyers have made it clear that they are not seeking any refund or compensation and only wanted enforcement of provisions of RERA Act and act rules framed there under and timely possession of their houses.
Conclusion
Therefore, HRERA keeping in mind the intention of the Complainant, Greenopolis Welfare Association in getting possession of their homes at earliest warned the promoters with stringent punitive actions and penalties in case of failure to comply with the latest directions issued by HRERA in the pending execution proceedings. 
Disclaimer– The above article is based on the personal interpretation of related laws, which may differ from person to person. The readers are expected to take expert opinion before relying on this article. For more clarification, the readers can be expected at shriya@centrik.in or support@centrik.in