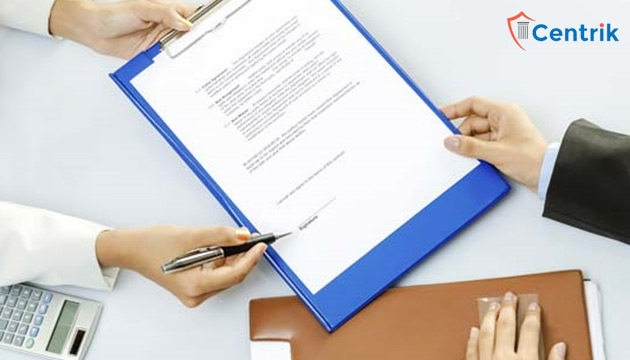 Status as on- 22/09/2022
In the USA, the standard forms of contracts are called "Contracts of Adhesion". Assistant Professor Todd D. Rakoff of Harvard University in his Contracts of Adhesion 1982-83, surveyed the development of the standard form of contracts. The social phenomenon and the legal effect of the standard form of contracts stated that if the presumption of enforceability is retained it threatens to continue to generate undesirable results.
Prof. M.A. Eisenberg in his "The Bargain Principle and Its Limits" published in (1982) 95 Har. L.R. page 441, states that:
"The purpose of contract law is not simply to create conditions of liability, but also to respond to the social process of promising."
That is a catena of judgments the Courts have interpreted reasonableness as a facet of Equality enshrined under the Constitution of India. Generally, in Banking Industry, the Borrower is not in a position to negotiate the Terms of the Loan Agreement, especially in cases of Home Loans, hence there is inequality of Bargaining power among Home Buyers. That such deficiency failed to protect the Fundamental Rights of Borrowers guarantee under Articles 14,19 and 21 of the Constitution of India. That Lord Denning M.R. enunciated inequality of the bargaining power and held in Lloyds Bank Ltd. v. Bundy, 1973(3) All E.R. 757, that one who enters into a contract on terms which are very unfair or transfers property for a consideration which is grossly inadequate when his bargaining power is grievously impaired by reason of his own needs or desires, or by his own ignorance or infirmity…….. the one who stipulates for an unfair advantage may be moved solely by his own self-interest, unconscious of the distress he is bringing to the other…….. One who is in extreme need may knowingly consent to a most improvident bargain, solely to relieve the strains in which he finds himself. It would not be meant to suggest that every transaction is saved by independent advice. But the absence of it may be fatal.
In Levison and Anr. v. Steam Carpet Co. Ltd., 1978 (1) Q.B. 69, Lord Denning M.R. reiterated the unreasonable clause in the contract would be applied to the standard form of contract where there was inequality of bargaining power.
Hence, it is settled law, that if a contract or a clause in a contract is found unreasonable or unfair, or irrational one must look to the relative bargaining power of the contracting parties. In dotted line contracts, there would be no occasion for a weaker party to bargain or to assume to have equal bargaining power. He has either to accept or leave the services or goods in terms of the dotted line contract. His option would be either to accept the unreasonable or unfair terms or forego the service forever. With a view to having the services of the goods, the party enters into a contract with unreasonable or unfair terms contained therein and he would be left with no option but to sign the contract.
In LIC of India vs Consumer Education & Research Centre, AIR, 1995 SC 1811, the Hon`ble Supreme Court noted that in the sphere of contractual relations, the state, its instrumentalities, public Authorities, or those whose acts bear insignia of the public element, action to public duty or obligation is enjoined in a manner that is fair, just equitable, after taking objectively all the relevant options into consideration and in a manner that is fair, Just and equitable, after taking objectively all the Relevant options into consideration and in a manner that is reasonable, relevant and germane to effectuate the purpose for the public good and in the general public interest  and it must not take any irrelevant or irrational factors into consideration or appear arbitrary in its decision
Hence relative bargaining power of the contracting parties is to be looked, at if there is an unreasonable or unfair clause in a contract found.
Disclaimer: The above article is based on the personal interpretation of the related orders and laws. The readers are expected to take expert opinions before relying upon the article. For more information, please contact us at rera@centrik.in & ibc@centrik.in