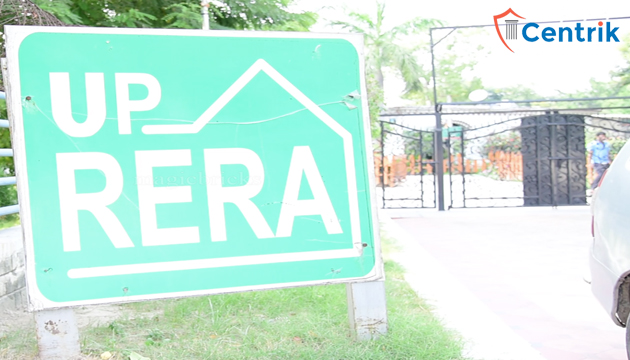 Status as on- 06/10/21
INTRODUCTION
The Real Estate Regulatory Authority formed under RERA Act, 2016 is the regulating body performing judicial functions to regulate the transactions involved in the real estate sector. The act gives the authority power to direct the promoters and agents to comply with the provisions of the act as well as the authority holds the power to impose fines and penalties in case of any non-compliance or any disobedience.
Remarkable Performance By UPRERA
In the last four-year Uttar Pradesh Real Estate Regulatory Authority (hereinafter referred to as UP-RERA or authority) has done a remarkable performance. The authority has decided over 30,500 complaints and grant relief to several homebuyers.
Proceeding few years, the authority has recovered an amount of around Rs.150 crore relating to 1,000 recovery certificates and the same amount has been transferred to accounts of homebuyers. Furthermore, the builder and homebuyers have reached settlements in various grievances regarding recovery certificates.
Almost fifty percent of the orders of the authority have already complied utterly. However, the authority has been holding rigorous penal action against the builders or developers who are not complying with the orders of authority. The UP-RERA has imposed the penalty of Rs 8.77 crore over 100 builders or developers and subsequently issued a recovery of Rs. 6 crores as a penalty.
In addition to the above concerns, the authority has also imposed penalties on over 300 builders for the delay in completion of the said projects and also enforced Rs.17.70 crores for not updating the authority regarding quarterly progress reports within a specified period. The authority also levied Rs.50 lakhs penalty against 12 builders or developers for not registering their project before advertising in the market.  Furthermore, the authority has also cancelled the registration of 11 projects for violating the rules and provisions of the RERA Act, 2016.
As of current status, UP-RERA has registered 2959 projects out of which almost 1200 projects have been completed till now.
Conclusion-
This strong position and remarkable performance have set an example for all the builders who undertake the undue advantage of homebuyers. This kind of strong initiative by the authority gave a ray of hope to homebuyers as their rights are more protected now than ever. The authority is taking every possible step to avoid the violation of the provisions of the RERA Act and to protect the interest of the homebuyers.
Disclaimer-  The above article is based on the personal interpretation of the related orders and laws. The readers are expected to take expert opinion before relying upon the article. For more information, please contact us at rera@centrik.in