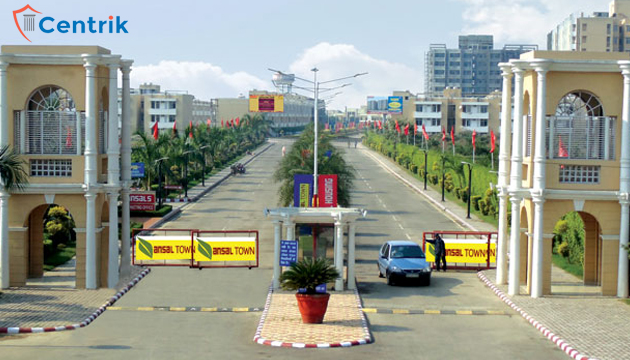 Status as on- 04/05/2020 
INTRODUCTION 
COVID- 19 has posed several effects on the well-being of human life and civilization itself. Rising health crisis pose new challenges to the very life of every human being. Extreme steps such as Locking down have been instituted by the state government including sealing of areas that have large numbers of COVID-19 patients. 
However, this disruption caused by COVID-19 will raise demand for gated communities and integrated township with a self-sustainable ecosystem.
● What is the Township Society?
Townships are built on large areas of land within an all-inclusive bunch of residential and commercial buildings with complementary infrastructures such as internal roads, hospitals, schools, gardens, shopping complexes, and other facilitates. In short, they are a miniature version of a well-equipped town that has access to all the amenities.
● Why Rise in Demand?
In the recent report analyzed by Ernst & Young revealed that this disruption caused by COVID-19 may ascend the demand of gated societies soon. The families will search for environments that are manageable, safe, and secure while providing amenities that reduce the need to venture out.
Ernst & Young stated that "New developments will witness design evolution, as business centers will become commonplace within gated communities and building clusters. Demand for tech-enabled services for various domestic chores (housekeeping, food preparation, driving, house managers, etc.) will likely see a substantial uptick in metros and large cities,".
Accordingly, it can be analyzed that townships and apartment complexes, societies with enhanced amenities or adjoining schools, health facilities, and entertaining options, will be in more demand.
CONCLUSION 
Due to the lockdown situation, various amenities have become inaccessible. Though the government is trying its best to aid people yet the demand now is too much to address. 
Presently, most residents are living in individual societies, which are not embraced with shopping complexes and health care facilities. But this COVID-19 will certainly encourage them to develop these amenities at a more localized level. Therefore the bright side to this crisis may be an India that operates in a more decentralized manner.
Disclaimer- The above article is based on the interpretation of related judicial pronouncement and related laws. The readers are expected to take expert opinion before relying on this article. For more information and clarification, please connect to us at support@centrik.in