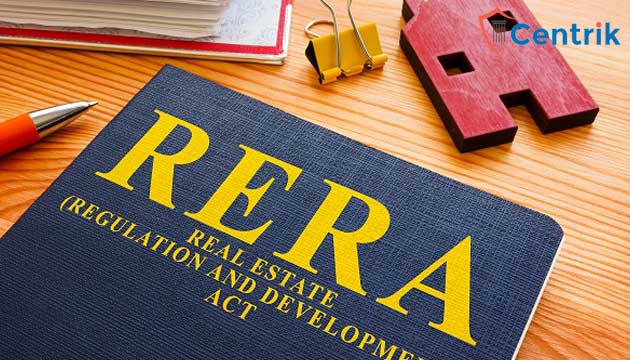 Status as on- 29/06/2023
Know-how of RERA and why we need RERA?
RERA (Real Estate Regulatory Authority) was implemented with the aim bring transparency to real estate projects and the real estate industry. RERA was implemented to acknowledge and solve discrepancies and issues of home buyers.
To ensure that house buyers can invest in a secure and open real estate market, RERA has been implemented. By establishing rules for the sale of real estate and requiring developers to adhere to certain criteria, it protects the interests of homebuyers. Additionally, it ensures that developers maintain accurate records, that buyers are aware of their rights when investing in real estate, and that developers are held accountable for any delays or irregularities in their operations.
Every builder and developer is now required by RERA to update prospective homeowners on the status of the construction. By the specified day, they must also provide them with the keys to their property. To maintain accountability, they must also adhere to every RERA requirement.
How Implementation of RERA bring mandate to the real estate industry?
Accountability– The foremost goal of RERA is transparency among home buyers and the real estate industry. There is a duty of every builder or promoter under RERA to be accountable for their action to homebuyers and appropriate authority.
Wide Scope– RERA has a wide scope not only covers residential projects but also covers commercial projects.
How implementation of RERA impact Home-Buyers?
The implementation of the RERA, 2016 in India has had a significant impact on Home-buyers. Here are some ways in which RERA has affected Home-buyers–
Timely delivery of projects: Promoter now must give timely possession of property according to the agreement. Or promoter may face consequences according to the law.
Redressal of Grievances: RERA has established a dedicated dispute resolution mechanism for home buyers. Each state has a Real Estate Regulatory Authority (RERA) and an Appellate Tribunal to address complaints and grievances. Where home-buyer and promoter both can approach for redressal.
Quality Assurance: RERA requires developers to adhere to certain quality standards during the construction of projects. They must use high-quality materials and comply with building codes and regulations. This provision ensures that home-buyers receive homes built to the specified standards, reducing the risk of substandard construction.
Overall, RERA has had a positive impact on home buyers by promoting transparency, protecting their interests, ensuring timely delivery, providing grievance redressal mechanisms, and enhancing the overall quality of real estate projects.
Issue Related to RERA, 2016
Issue 1- Retrospectivity or retroactivity application of RERA in their operation and applicability?
Issue 2- Regulatory authority jurisdiction to return or refund amount to the allottee u/s 12,14,18, &19 of RERA? Who has the jurisdiction to do so other than Adjudicating officer?
In 2021 Newtech Promoters and Developers Pvt. Ltd. Vs. the State of UP and Others resolved various issues related to RERA, 2016. The Major Issues that were most discussed in this case were whether RERA was Retroactive or retrospective with its functions and authorities authorized to return and refund the amount to allottees when the promoter defaults.
Before addressing the abovementioned issue the question is why retrospective was so important with RERA.
It became the substantial question of law whether RERA can act retroactively or retrospectively. And, how a refund will generate in case any default occurs from the side of the promoter.
In Newtech case Issue 1 was addressed and said- Court in this case stated that RERA activity is Retroactive which means "A retroactive statute operates as of a time before its enactment. It, therefore, operates backward in that it changes the law from what it was."
Retroactive and Retrospective both were discussed in the Mahakali Rolling Mills v. Union of India Case. The court discussed and said that RERA will be applied to 'ongoing projects' whether they came into existence before RERA got implemented and any other law or after RERA got implemented.
Whereas, the court regarding Issue 2 said- ­­it is the sole duty of the promoter if the promoter fails to give possession to the allottee after taking the consideration. Promoter has to refund the price to the allottee back. The court this case while clearing this issue court cited Imperia Structures v. Anil Patni case and stated that sec 18(1) gives the allottee an inalienable right to get a refund when there is no possession given by the promoter following the agreement or the promoter fails to complete the project by the deadline. Apart from the allottee right, Promoter also gets a right to inform regulating authority and terminate the contract if the allottee default in giving consideration or any part of the consideration.
Court also discussed the power of the Adjudication officer regarding what extent the officer can use their power in the refund process sec 71(1) of the act also shows the scope and power of the adjudicating officer. And, make it apparent that the power of adjudicating officer is limited to "adjudicating remuneration" u/s 12, 14, 18, and 19.
Conclusion-
After making RERA 2016 it was very ambiguous who has the regulating power in a matter of refund and whether the ongoing process before implementing RERA come under the purview of RERA 2016. The Newtech case proved to be a milestone for RERA 2016 and clear some of the most ambiguous questions related to the said law. As of now, these issues were already addressed and solved. It can be stated that This is the right time to file a case in RERA
Disclaimer: The above article is based on the personal interpretation of the related orders and laws. The readers are expected to take expert opinions before relying upon the article. For more information, please contact us at rera@centrik.in & ibc@centrik.in