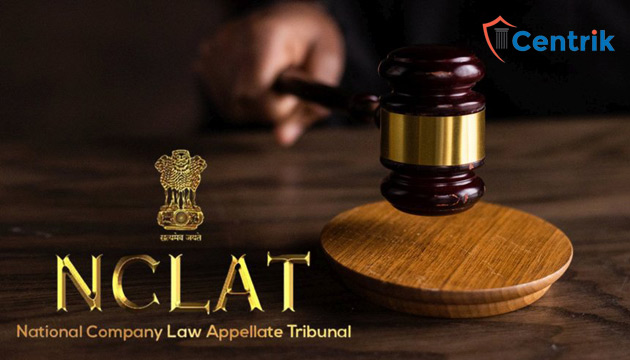 Status as on: 18/08/2022    
On 15.07.2022, National Company Law Appellate Tribunal, New Delhi bench, in the matter of Mr. Prashant Agarwal (Member of Corporate Debtor) vs Vikas Parasampuria & Anr.  (Sole proprietor of Operational Creditor) held that the minimum threshold limit mentioned under section 4 of Insolvency and Bankruptcy Code, 2016 can include both principal and interest amount.
Background Facts:
The Operational Creditor i.e., Chiranjilal Yarns Trading supplied various yarns to the Corporate Debtor namely Bombay Rayons Fashions Ltd, and raised nine invoices/bills starting from March 2017 to January 2020 to the tune of Rs. 2.02 crores; wherein 97.87 Lakhs is the Principal Amount and remaining is the interest amount. The Corporate Debtor had paid the amount for three invoices/bills with a substantial delay, for the fourth invoice/bill part payment has been made and five invoices/bills still remain unpaid to the Operational Creditor. Consequently, the Operational Creditor had filed an application u/s 9 of Insolvency and Bankruptcy Code, 2016. That on 07.06.2022, the said application filed by the Operational Creditor was admitted by National Company Law Tribunal, Mumbai Bench for the initiation of Corporate Insolvency Resolution Process against the Corporate Debtor.
Issued raised
The issue raised before the NCLAT, Delhi Bench was; does the minimal threshold limit specified in Section 4 of the 2016 Insolvency and Bankruptcy Code can include interest amount.
Decision of NCLAT
The Bench cited the definition of "Debt" under section 3(11) of the Insolvency and Bankruptcy Code, 2016, and also referred to the definition of Claim under section 3(6) of the Insolvency and Bankruptcy Code, 2016.
The Bench held that the invoices/bills raised by the Operational Creditor clearly mentioned that the interest will be charged @18% after the due date of the bill. The Bench further held that the operational creditor will be entitled to the right to payment of principal amount along with interest amount which will be part of debt under section 3(11) of Insolvency Bankruptcy Code, 2016.
Disclaimer- The above article is based on the personal interpretation of the related orders and laws. The readers are expected to take expert opinions before relying upon the article. For more information, please contact us at rera@centrik.in