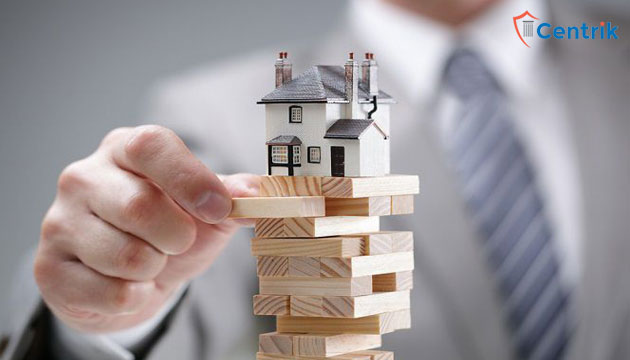 Status as on- 16/09/2021
Adv BishwaBandhu
Buying a home can really cause you to cry and may be an emotional suffering. How often did you burst into tears when paying Pre-EMI of your home loan under subvention scheme? Tears are apparently very normal after you get legal notice on default of your loan, notice u/s 138 of NI Act and possession notice u/s 13(2) of SARFAESI Act & etc.
A home is not a grocery purchase, you're buying your future, and the place where your kids will grow up and a lifetime of memories are going to be made. And a house contains a much higher price tag than anything you've ever bought. But the nexus of Builder and Banks/HFCs under the subvention scheme have become horrifying and decisive.
DEFINITION
The word 'Subvention' is derived from Latin word "Subventus" which implies an amount of money given as support by an organization or government for a specific purpose.
SUBVENTION SCHEME IN REAL ESTATE
A subvention scheme uses as tripartite contract entered between homebuyers, real estate developers and banking institutions for simple availability of home loans and to provide other allied benefits to the homebuyers. One of the chief features of these schemes is that initially only 5-20% of the amount is paid by the homebuyers and the rest is paid by Housing Finance Companies to the developer in various stages. Notably, the developer gives the interest on this home loan amount till the buyer takes possession of the property or till such time as mentioned within the tripartite agreement.
These schemes are now widely utilized by developers to draw in homebuyers because it provides incentives to both. The developer gets funds and go all-out to construct the project within the express timespan so that reduced interest is levied upon him whereas, buyers be apt to get timely possession of their homes. During this way, both, the requirements of developers and also the home buyers, are simultaneously served.
PITFALLS & FLAWS
These schemes are now being commonlyabused to cheat homebuyers and to take out their hard-earned money. Subventions schemes are nothing but fraud investment which are floated by dishonest builders to fool innocent consumers. It is a classic case of profile funding, which in itself is unlawful. A clash between a betrayed home buyer, an unrestrained lender and a cash-strapped developer is imminent.
The biggest drawback of Subvention Schemes involves the facade when the real estate developer defaults or the project gets delayed and the homebuyer suffers greatly because the loan is in his name and naturally the burden of repaying it also lies on him and HFCs pester the homebuyers by using their security cheque as weapon. Additionally, a builder's non-payment or late payment of Pre-EMI can spoil the credit score of a homebuyer as the loan is in his name. A subvention scheme may end up to be a double-barreled if the developer fails to deliver the project on time, the burden of both rent and EMI will must be borne by the homebuyer. It is also led to several cases under IBC, RERA and Consumer Courts but regular cases under section 138 of NI Act.
ROLE OF RBI & NHB
The RBI took cognizance of those risk factors and in 2013 asked the banks to prevent this practice and instead told them to link payments to the progress of construction. In July 2019, The National Housing Bank (NHB) has directed Housing Finance Companies (HFCs) to refrain from lending under subvention schemes. This after all has trimmed the wings of HFCs but not eliminated subvention schemes altogether. The builders are still offering subvention schemes to the homebuyers. The RBI should constitute a committee to appear over the nexus between Real Estate and Banks/HFCs and make the strict norms.
CONCLUSION
The duty of Banks/HFCs and Builder are often inferred from a joint reading of RERA, 2016 (Sections 4(l), 11(4)(g) and 19(4)), that there exists an implied duty to conduct due diligence investigations before sanctioning loan to the developers under subvention schemes where the credibility related to the Banks/HFCs plays vital role in inculcating confidence within the buyers about the project thereby, attracting them to speculate within the project.
Disclaimer– the above judgment has been interpretated based on the personal views and best of the knowledge, which may differ person to person. The readers are expected to take expert advice before placing any reliance. For more information, please reach us at support@centrik.in