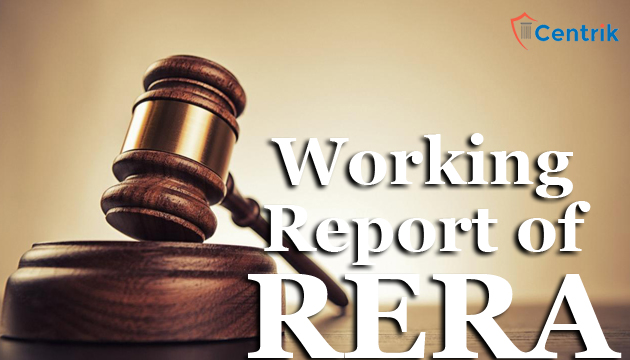 Status as on- 26/03/2022 
Situation Prior & Post RERA-
Home buyers face various issues including delays in possession, price escalations and lack of accountability of the Builder. In 2016, Real Estate (Regulation and Development) Act ['RERA Act'] was enacted by the Central government to bring in much-needed transparency in the real-estate sector. In the past five years of RERA, it has been successful to tackle the issues between the Home Buyers and Builders or Developers and providing transparency into the real-estate projects. Prior to 2016, Builders drafted the builder-buyer agreements which were heavily tilted towards their benefits but after the enactment of RERA a lot has changed due to defined guidelines by the central Act, but still, there is always a scope for development.
Prior to 2016, agreement concerning the sale of flat/unit/plot containing covenants related to the payment schedule, size, amenities, timelines, etc., were executed but they were largely unstructured and non-standardized with limited clarity on aspects related to timelines, price escalation and changes in layout design. Post 2016, the RERA Act brought in specific guidelines pertaining to these issues. This was intended to bring in accountability and greater transparency, thereby building buyer confidence in the market.
Reports on working of RERA:
As of October, 2020, more than 77,000 cases have been disposed of by RERA Authorities all across the country. States like UP, Haryana and Maharashtra have managed to implement RERA more effectively. Most states have set up a permanent regulatory authority.Nearly 70,000 projects and 50,000 brokers have been registered under RERA all across the country.
Changes introduced by RERA:
Some features of RERA that affect buyers are:
A buyer's payment cannot exceed 10% of the property's value at the time of signing the builder-buyer agreement.
Time-bound constructions and appropriate interest for the delayed period. This is one of the biggest concerns for homebuyers. It checks delays in home possession, saving homebuyers from facing cost escalations.
In case of any structural defect within five years of possession of the property, developers will be liable to rectify them. In case of default, the aggrieved allottees will be entitled to receive compensation.
Various other duties and rights are also assigned to Promoter builders, real estate agents and allottee buyers also.
Current scenario and suggestions:
Overall, the RERA has provided much relief to the home buyers and there are also various issues on which state RERA Authorities are working like, model builder-buyer agreements, transparency in construction progress through the State RERA websites, etc.
A model builder-buyer agreement across India will lead to more confidence among homebuyers. Homebuyers will also have more faith in builders, developers across the industry, and even in under-construction projects.
Some suggestions have also come from various stakeholders of the real-estate industry:
Ease of usage of the State RERA portals.
Awareness among home-buyers regarding RERA.
Bridging the gap between the RERA and the Insolvency and Bankruptcy Code.
The home-buyers have shown a very positive response to the RERA and the system has also gained the trust of the home-buyers. This could further gain the confidence of the home-buyers if various facets, as mentioned above, and brought under a single umbrella. Higher accountability will further lead to a favorable market for homebuyers, as they explore various facets to buy homes.
Disclaimer-The above article is based on the personal interpretation of the related orders and laws. The readers are expected to take expert opinion before relying upon the article. For more information, please contact us at rera@centrik.in