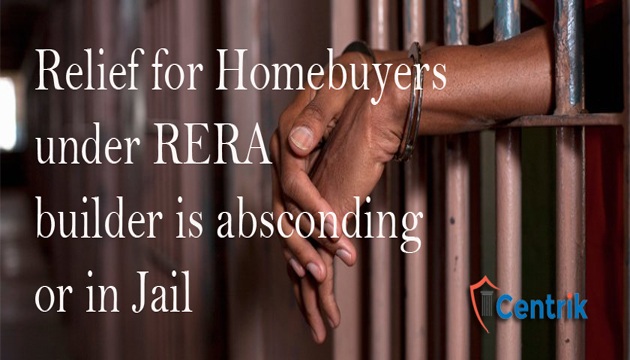 Status as on 7/08/2019
The builders have miserably failed to handover the possession to the homebuyers for many years which has created chaos in the real estate sector. Therefore, the homebuyers started approaching various forums in order to get their reliefs such as filing of criminal complaints, approaching the various other forums.
Such criminal complaints filed against the builders hauled to their imprisonment. However, such imprisonment hasn't proved to be fruitful in reality, rather their projects still remain incomplete and no work is being carried out leading to non-delivery or delayed delivery.
The imprisonment of the builders is only affecting the homebuyers whose money is stuck in their project and are left with no recourse.
Now due to such chaos in the real estate sector, the legislature implemented the Real Estate (Regulation and Development) Act, 2016 for the smooth functioning of the sector.
This law has opened doors for the homebuyers whose hard-earned money is stuck in the project which are delayed or incomplete as the builder is jail.
Powers of the Authority in cases where the builders are absconding or in jail:
When the homebuyer brings it to the notice of the authority that the builder is absconding or is in jail, the authority under Section-8 of the Act will rescue the homebuyers by handing over such incomplete project to the registered association of the allottees of such project subjects to the conditions below:
In order to take the handover of the project, such an association must have the project summary detailing the cost of expenditure.
That the association in order to take the handover must submit a detailed project report as to remaining works and the expenditure to be incurred.
The association must thereafter select an agency to complete the remaining works or the construction works.
Then such a master agreement between the association and the agency must be submitted to the authority.
Finally, after reviewing the agreement the Authority will hand over the project to the association to start the development works pursuance to submission of a report.
Conclusion
This initiative by RERA will prove to be very fruitful to the homebuyers whose hard-earned money is stuck installed project wherein the builder is absconding or in jail.
Disclaimer – Please note that the above articles are based on the interpretation of related laws and judicial pronouncement which may differ from person to person. The reader is expected to take the expert opinion on the matter.