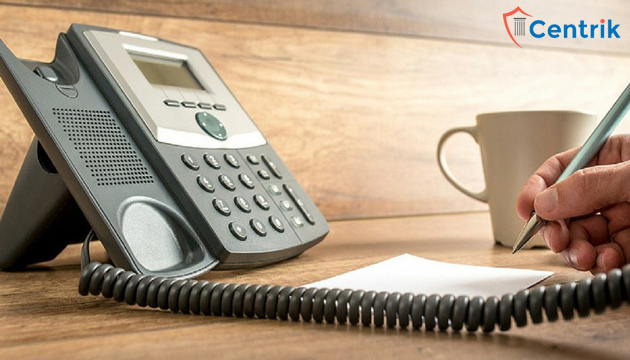 Status as on- 22/02/2020
In a recent order passed by the NCLT Allahabad in Magpet Polymers Private Limited v. M/s Hansraj Agrofresh Private Limited, the Tribunal held that a notice of dispute to a claim under Section 9 of the Insolvency and Bankruptcy Code, 2016 is not admissible if made over a telephonic communication and not supported by phone records. 
BACKGROUND FACTS:
Magpet Polymers Private Limited (Operational Creditor) had entered into business with M/s Hansraj Agrofresh Private Limited (Corporate Debtor) for supplying Plastic Pet Perform on terms and conditions mutually agreed between them. 

According to the Operational Creditor an amount of Rs. 48,24,354.50/- (along with of interest) was due from the Corporate Debtor up to January 2019. 

The Operational Creditor claimed that a Demand Notice under section 8 of the Code for payment of dues was served upon the Corporate Debtor on 26.11.2018 to which they didn't receive a reply and thereafter the Operational Creditor filed a petition for initiation of Corporate Insolvency Resolution Process.

To which the corporate debtor argued that he had raised a dispute with respect to the claim of the operational creditor and that the same was communicated to the creditor through telephonic communication.
NCLT HELD:
The Tribunal in its order stated that as per Section 9(5)(ii)(d) of the Code if notice of the dispute had been received by the operational creditor, the tribunal would not allow the application of initiation of the CIRP.
Further, the Tribunal pointed out that, Section 8(2)(a) of the Code stipulates that the burden of communicating the existence of a dispute is on the corporate debtor. Hence, the corporate debtor is also expected to prove the communication of the dispute before the tribunal with proper evidentiary documents. The code does not prescribe the manner in which the proof of such communication is to be produced before the tribunal, so the appropriate method would be a document that certifies the occurrence of that communication. In the present matter, a phone record would have been such appropriate evidence.
In absence of the call records, the court allowed the application for initiation CIRP and declared Moratorium in respect of the corporate debtor.
Disclaimer– The above article is based on the personal interpretation of related laws, which may differ from person to person. The readers are expected to take expert opinion before relying on this article. For more clarification, the readers can be expected at shriya@centrik.in or support@centrik.in