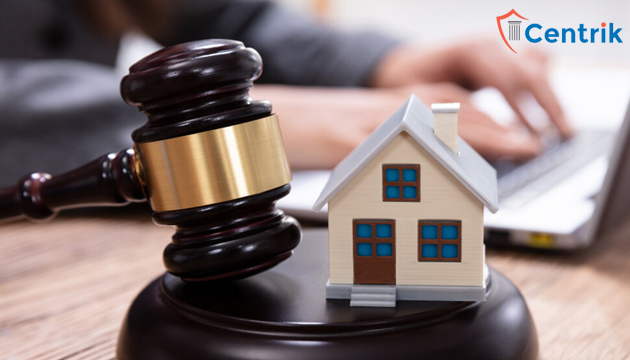 Status as on- 21/10/2021
How complaints are filed and who are the parties-
The allottees of a real estate project are entitled by the RERA Act to file complaints against builder under section 31 wherein the allottee could complain about the violations and irregularities committed by the builders. The allottees are provided with the remedy of payment of delayed interest, refund of whole amount deposited, compensation, etc.
The parties to the complaints are the aggrieved allottees and the builder. Some of the allottees are now making the banks also a party as they have signed the tripartite agreements with the builder and the allottees.
Who hears the complaints (Authority and Adjudicating Officer)
The RERA Act has provided for the Real Estate Authority on the State level, which could have benches over different locations, and also provides for Adjudicating Officer.
The Authority hears all the complaints under the RERA Act including delay in possession, violations of RERA Act, irregularities committed by the builders, etc.
The Adjudicating Officer is provided with the jurisdiction to hear the complaints for refund, interest and compensations in event of default in providing possession to the allottees within the agreed time.
What procedure is followed-
The Proceedings under the RERA Act are free from the rigidities of traditional procedural laws which are an advantage to the complainant allottees and help to redress the complaints in a speedy manner. The Civil Procedure Code and the Criminal Procedure Code are not applicable in these proceedings.
The States are being provided with the powers to make their own laws regarding procedure according to the need. It is to be kept in mind that these proceedings are always conducted summarily so to provide the remedy as early as possible.
Recording of Evidences and Arguments-
The complainant has to attach and annex all the related documents and the documentary records etc during the filing of the complaint only. And the builder is asked to file all the required records and documents along with the reply filed by it.
If any other miscellaneous document has to be filed during the pendency of the complaint, it could be filed with the permission of the Authority.
After the completion of the pleadings, the Authority fixes the complaint for arguments and after the arguments the judgment s passed by the Authority or the Adjudicating Officer.
Judgments and Final Order-:
The Authority after considering the complaint, reply of the builder, other pleadings and the arguments presented by all the parties passes the Final Order and judgment which is binding on all the parties.
The allottees could file Execution proceedings against the builder, if it does not performs its obligations as decided in the judgment.
Conclusion-
The RERA Act has provided a very speedy and summary procedure to resolve the issues. This has provided relief to a lot of allottees and has also regularized the real estate market. And most importantly it has stopped the unfair practices of builders.
Disclaimer-  The above article is based on the personal interpretation of the related orders and laws. The readers are expected to take expert opinion before relying upon the article. For more information, please contact us at rera@centrik.in