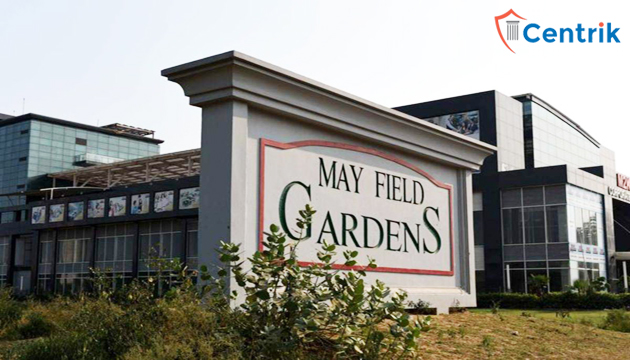 Status as on- 03/06/2020
"Time is money"
INTRODUCTION
We all have heard that phrase time and again and yet the developers or builders don't seem to understand this basic concept of time and commitment. Our country is not oblivion to the frauds committed by Real Estate Builders.  One such famous case is that of "MAYFIELD GARDENS", Gurugram. That almost 15 years ago a group of 5 developers undertook to construct a project by the name of "Mayfield Gardens" over an area ad-measuring 327.73 acres. That for this DTCP the department ensured with the task of issuing license granted close to 26 licenses between 1994-2009. Builders along with failing to construct the project also failed to seek renewal and pay any government dues.
STORY SO FAR
That government has tried to look into this matter for years now and yet no substantial steps have been taken. A formal complaint was also lodged with DTP, Gurugram last year which also resulted in lodging of FIR but yet nothing has come to the rescue of buyers. Many serious allegations have been raised against developers and one of them being that close to 3600 independent floors were illegally constructed and sold.
ROAD AHEAD
Recently, the Lokayukta ordered the government for constituting a SIT (Special Investigation Team) for looking into the wrong's done by the developers for years now. The SIT will be headed by a retired senior District and Sessions Judge along with a senior member from DTCP and HSVP as members. That this step by the government has come after years of homebuyers chasing various departments of government seeking justice.
CONCLUSION
This recent step of the Haryana Government has come to rescue the dying hope of homebuyers who must have been running poll to pillar for enforcement of their rights. This step of government though is welcome step but how effectively it will help the aggrieved buyers is yet to be seen.
Disclaimer – The above article is based on interpretation of the related judicial pronouncement and related laws which may differ person to person. The readers are expected to take expert opinion before placing reliance on it. For more information, please reach us at support@centrik.in or call us at 8383011629