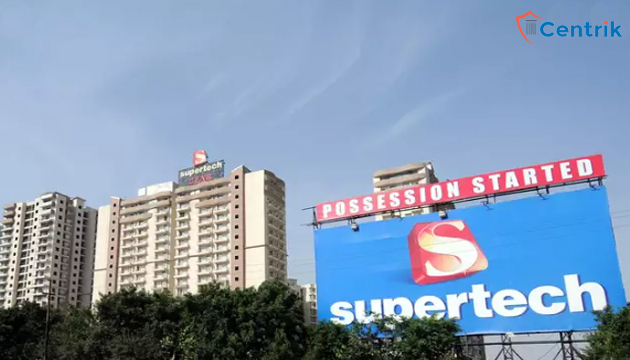 Date: 28/03/2020
INTRODUCTION
In order to enable the completion of stuck real estate projects, Supertech is now finding new ways to tackle the issue of funds. Supertech plans to sell its assets to raise money for its real estate projects. The Real Estate Firm has various real estate projects based in Delhi and NCR and have identified several malls and hotels in tier 2 cities for this purpose. Through this mechanism, the Real Estate Firm aims to raise 700 crores worth of funding.
Apart from this, Supertech has also applied for stressed funds for 12 of its projects where 30% of the work has already been done. The 12 projects that require funding are Hilltown Hill View, Hill Town Crest, Golf Country, ORB and Capetown, Ecovillage 2 and 3, Romano, Sports Village, Meerut Sports City and Green Village, Hues and Azalia.
STRESSED FUNDING
The stressed funds were launched by the Government for funding stalled housing projects. The Centre had announced the Rs. 25,000 crore funds for stuck realty projects requiring last-mile funding. It was identified that there were 4.85 lakh housing units that were facing delayed delivery owing to a lack of last-mile finding. Such initiatives to boost the real estate sector on part of the Government has been a positive step towards reviving the suffering Real Estate sector. Only RERA registered projects in the affordable and middle-income group segment having a positive net worth are eligible for last-mile funding.
CONCLUSION
Supertech is now exploring new ways to fulfill its commitment to deliver 20,0000 homes by 2022. Moreover, they do not plan to undertake any new project unless they complete the pending ones. This shows that apart from the government-sponsored stressed funding which is subject to the approval by the Government, Real Estate firms are also exploring other ways to fund their housing projects. In light of the recent developments, it appears that the priority is to complete the housing projects and deliver them to the homebuyers. This will go a long way in enabling the real estate sector to revive and regain the faith of the homebuyers.
Disclaimer- The above article is based on the personal interpretation of related laws and judicial pronouncements, which may differ from person to person. The readers are expected to take expert advice before replying to the above article. The author can be reached at support@centrik.in