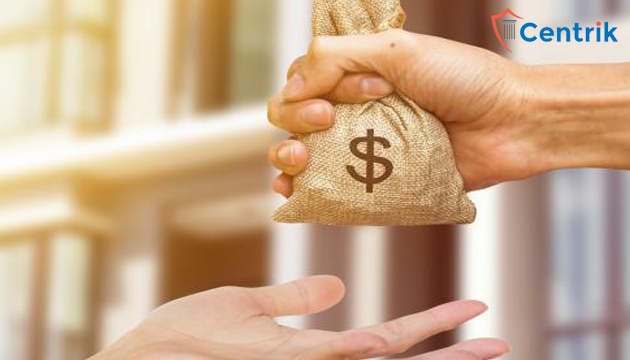 Status as on- 19/09/2021
Issue Involved
The contentious issue was involved before the Apex Court that, "whether a person who gives a term loan to a Corporate Person, free of interest, on account of its working capital requirements is not a Financial Creditor, and therefore, incompetent to initiate the Corporate Resolution Process under Section 7 of the IBC."
Brief facts
The Original Lender, advanced a term loan of Rs.1.60 crores to the Corporate Debtor for a period of two years to their working capital requirement. The Original Lender has assigned the outstanding loan to the Appellant. The loan was due to be repaid by the Corporate Debtor in full within 01.02.2020. The Appellant claims that the Corporate Debtor made some payments, but Rs.1.56 crores still remain outstanding.
The Adjudicating Authority (NCLT) dismissed the petition and said that "neither the present claim can be termed to be a 'financial debt' nor does the applicant come within the meaning of 'financial creditor'. Once the applicant does not come within the meaning of 'financial creditor' he becomes ineligible to file the application under Section 7 of the Insolvency Code 2016."
The NCLAT, affirmed the judgment and order of the Adjudicating Authority (NCLT) and dismissed the appeal. Both the NCLAT and NCLT have misconstrued the definition of 'financial debt' in Section 5(8) of the IBC, by reading the same in isolation and out of context.
Interpretation 
In construing and/or interpreting any statutory provision, one must look into the legislative intent of the statute. The intention of the statute has to be found in the words used by the legislature itself. In case of doubt, it is always safe to look into the object and purpose of the statute or the reason and spirit behind it. Each word, phrase or sentence has to be construed in the light of the general purpose of the Act itself.
Having regard to the Aims, Objects and Scheme ofthe IBC, there is no discernible reason, why a term loan to meet the financial requirements of a Corporate Debtor for its operation, which obviously has the commercial effect of borrowing, should be excluded from the purview of a financial debt.
The golden rule is that the words of a statute must prima facie be given their ordinary meaning when the language or phraseology employed by the legislature is precise and plain
Held/judgment
The Hon'ble Supreme Court held that, the 'Default' means non-payment of debt in whole or part when the debt has become due and payable and debt means a liability or obligation in respect of a claim which is due from any person and includes financial debt and operational debt.
The Hon'ble Court laid down thatthe definition of 'debt' is also expansive and the same includes inter alia financial debt. The definition of 'Financial Debt' in Section 5(8) of IBC does not expressly exclude an interestfree loan. 'Financial Debt' would have to be construed to include interest free loans advanced to finance the business operations of a corporate body.
Disclaimer– The above judgment has been interpretated based on the personal views and best of the knowledge, which may differ person to person. The readers are expected to take expert advice before placing any reliance. For more information, please reach us at support@centrik.in