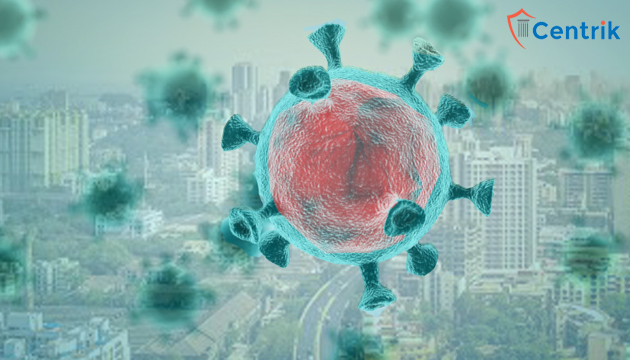 Status as on 25/03/2020
The Coronavirus Crisis has adversely impacted the Indian Economy by disrupting both the demand as well as the supply side element of the market.
Introduction
The Indian Economy is already facing a slowdown in growth but this situation to get worse if the countermeasure is not implemented sooner. Real Estate is one such sector that certainly will be the most affected due to this crisis. The sector which contributes almost 10 % to the Indian economy seeks urgent attention. It is quite practical that the delivery of certain real estate projects will be delayed as workers are being advised to go in self-isolation and encourage social distancing. Nevertheless, this precautionary measure will certainly have wide ramifications over the real estate sector.
Impact over the Real Estate Developers
The RERA was brought in about to ensure the on-time delivery of the real estate projects. RERA registration as granted by the Real Estate Regulatory Authority remains valid only for the period in which the builder or real estate project developer undertakes to complete the project or phase. Therefore, in the current scenario of total lockdown, it becomes quite imperative that most of these project developers will be unable to deliver the project in time. Thus, attracting legal obligation of paying delay penalty charges and other charges. This may lead to another situation of distress in the market and resultantly can decrease prospective investments in the real estate industry. Thereby crippling the Indian economy in a moment when we need it the most.
Remedy 
However certain counteractive measures, if taken by the government, will ensure not only that Indians get past this COVID-19 crisis but also the Indian economy stands. The steps are as follow:
The first major step in this regard would be to ensure that by way of notification it must be declared that "force majeure" shall mean COVID-19 under Explanation to the second provison of Section 6 of the RERA Act, 2016. 

The second step would be to ensure that not classify the loan taken by the builder as NPA's as if the real estate industry does not receive payments from the customers, there is no way it can honor its obligations of interest and principal amount.
Conclusion
Therefore, the above-mentioned steps are taken at the earliest instance will ensure that the faith of the investor will remain in the real estate sector. The battle against the COVID-19 is not only on the medical front but it has been brought to the economic front. In times like these, the government requires to provide some breathing space to the economy as well.
Disclaimer- The above article is based on the personal interpretation of related laws and judicial pronouncements, which may differ from person to person. The readers are expected to take expert advice before replying to the above article. The author can be reached at support@centrik.in