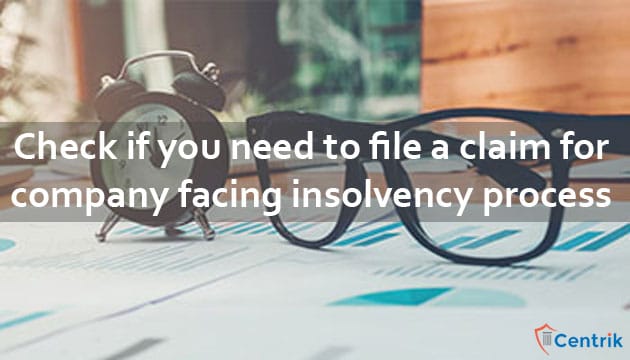 Status as on 09/09/2019
In the month of August, 2019, several companies have been admitted for insolvency process out of which many are real estate firms. Some of the companies which have gone for insolvency (CIRP) under Insolvency & Bankruptcy Code, 2016 (IBC) by the order of NCLT (National Company Law Tribunal) are as under :
Raheja Developers Pvt Ltd

Today Homes project Pvt Ltd

G.E.T Power Limited

Saluja Construction Company Limited

Three C Projects Private Limited

Umang Realtech Private Limited

Tristar Global Infrastructure Private Limited

Meghalaya Infratech Limited

Varali Properties Limited

Redtopaz Real Estate Private Limited

Earthcon Infracon Private Limited

Royal Splendour Developers Private Limited

Marvel Realtors and Developers Private Limited

Endless Properties Private Limited

Amrohi Infra Projects Limited

Housing Development and Infrastructure Limited

Universal Buildwel Private Limited 

Bigmoon Buildcon Private Limited
The insolvency against real estate firms have caught pace after the landmark Judgement of Hon'ble Supreme Court dated 09.08.2019 in the case of Pioneer Urban Land & Infrastructure Ltd Vs  UOI where it was held that homebuyer can file Insolvency petition if the default has occurred. Further, the SC ruled that IBC laws would override the RERA laws in case any conflict between the two arises. .
HOW DOES IT AFFECT YOU ?
If you are linked with any of the company which has been admitted for insolvency process, then you would be affected in one way or another. After the admission of insolvency process, the following things happen which may affect your rights/claim or investment :
All the cases/suit/execution against the said company in all courts across the country shall be stayed due to Moratorium period  

No new case/suit/recovery/ execution can be initiated against the said company

All the creditors need to file their claim before the appointed IRP (Interim Resolution Professional) to be part of the list of creditors (COC)

There are two kinds of creditors

Financial Creditors 

Operational creditors 

Every creditor need to file their claim before the given date in the prescribed form and format with applicable documentation 
HOW TO FILE CLAIM 
Filing of claim is compulsory to claim your money/assets from the company which has been admitted into insolvency proceedings. There are different forms and process to file claim for different types of creditors and its class. Summary of forms are as under :
Form B – Operational creditors except workman and employees

Form C – Financial Creditors

Form CA – For Financial Creditors belonging to a class

Form D –  For workman or employees

Form E – Employees belongings to a class

Form F – other creditors 
All the forms shall be filed in the prescribed manner as directed by the IRP and through the mode as given. For the purpose of resolution plan, distribution or liquidation, only the claim which has been filed and admitted by IRP shall be considered
WHAT AFTER FILING OF CLAIM
Once the claim is filed, the appointed IRP shall form the committee of creditors (COC) which shall comprise of Financial Creditors. The COC shall be responsible to take decision about the resolution plan and other matters pertaining to the running of the company and disposal of its assets. 
CONCLUSION  
Filing of claim before the appointed IRP within prescribed time is compulsory to be part of the committee of creditors.  The creditors who have filed their claims and which shall be admitted will only be considered for its repayment or settlement or other resolution. In order to avoid rejection of the claims, the filing of claim should be done by an expert person having knowledge of Insolvency laws. 
For more clarification, please contact us at support@centrik.in or speak to our experts at 8448487142, 8448487144 and 8383011629. 
Disclaimer  – The above article is for general awareness of the public about the claim filing process. We do not intend to defame any company or person. The legal situation may change in the future. The readers are expected to take expert advice before relying on this article.