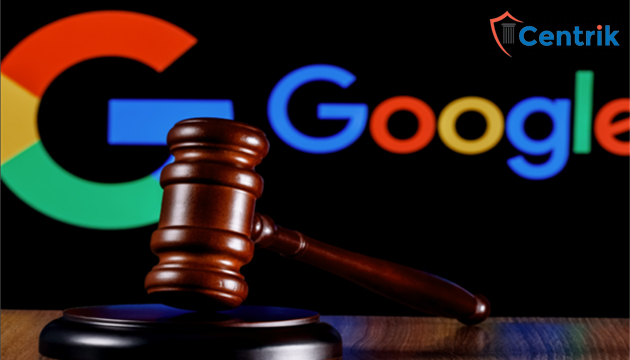 Status as on- 11/04/2023
Recently, The National Company Law Appellate Tribunal ("NCLAT") upheld the imposition of an Rs.13367 crores penalty on Google for abusing its dominant position in the Android market. Specifically, the grievance against NCLAT pertained to the pre-installation of certain apps promoted by Google within the Operating System which could not be removed by the user. This amounted to prejudice against other players offering similar apps.
Notably, early last year the Competition Commission of India ordered an investigation into Google following allegations from news publishers, saying its initial view was that the tech giant had broken some antitrust laws. In its order, the Competition Commission of India (CCI) said Google dominates certain online search services in the country and may have imposed unfair conditions on news publishers.
The above points to the growing realization across jurisdictions that online behemoths such as Google, once hailed for widening access to information, are having a pernicious influence on small, localized businesses. In the new segment, for instance, local content creators complain that their content is displayed prominently in Google searches and are not compensated for the same.
This realization has led to pushback by certain nations. Australia, for instance, came out with legislation in February 2021 that establishes a code of conduct to enable local content publishers to negotiate with digital platforms over payment for displaying their content.
On similar lines, The French parliament approved a law dubbed Gafa Tax (an acronym for Google, Apple, Facebook, and Amazon), the legislation will impose a 3% levy on sales generated in the country by non-taxpaying online giants. The income accruing from this levy will presumably be redirected to compensate the local economic agents affected by the business of online giants.
On its part, the multinationals may argue that such a stance represents a withdrawal of globalization and the freedom to practice across borders. Moreover, there exists a danger that adverse legislation of this kind may eventually push these firms out of these countries, which may lead to large-scale unemployment. Finally, there may also be an argument that it is the salient nature of the intermediary services provided by these behemoths that create the ancillary effects that enable the setting up of local competitors in the first place (via technology-sharing, for instance)
However, these arguments hold little ground. There exists a fine line between globalization and anti-imperialism, which is defined by the active role played by domestic governments to participate in the process. Furthermore, while legislative restrictions serve as a push factor, enough pull factors within a jurisdiction (such as a large consumer market in India) will make these giants think twice before moving out of such countries. Thirdly, the trickle-down effects of online giants work against the spirit of fair competition, since the first-mover advantage they enjoy in developing nations turns them into well-entrenched figures.
For instance, Twitter has half of its users are based in India, while upstarts like Koo are nowhere in the picture.
Ultimately, the consumer must weather the two storms of abuse of dominance by online giants and the protectionist tendencies of domestic nations. For this, it is important for consumers to be empowered by increased awareness and transparent business practices to arrive at a reasoned decision.
Disclaimer– The above article is based on the personal interpretation of related laws, which may differ from person to person. The readers are expected to take expert opinion before relying on this article. For more clarification, the readers can be expected at support@centrik.in