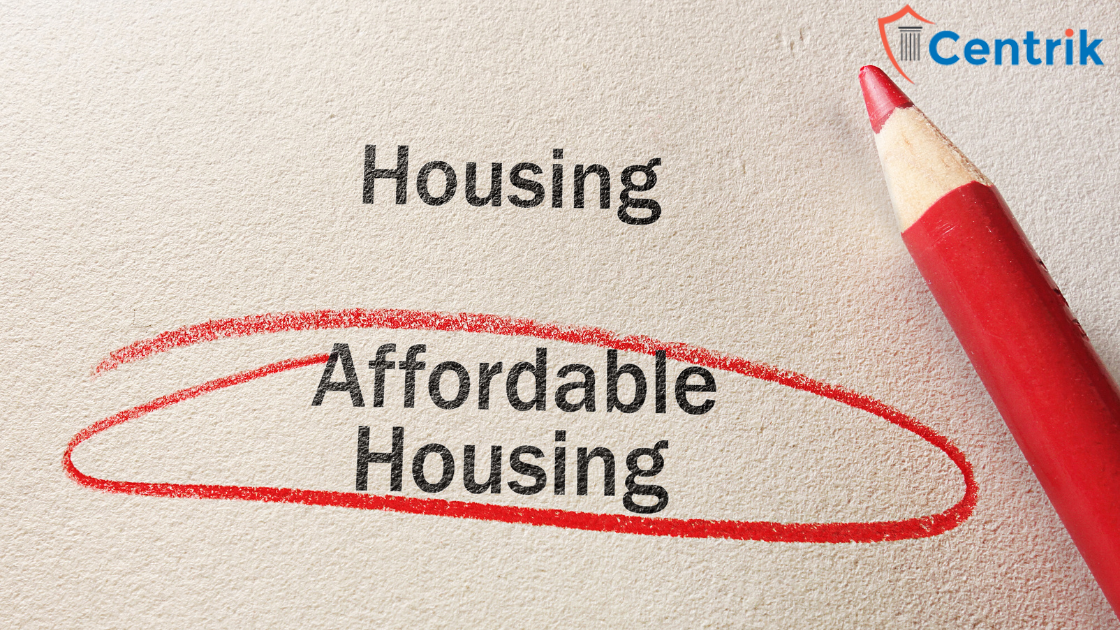 "In general, more affordable housing correlates with lower income inequality" – Annie Lowrey
INTRODUCTION:
Affordable housing remains a pressing concern in India, where a significant portion of the population grapples with inadequate housing conditions and homelessness. Recognizing the importance of addressing this issue, the Indian government has implemented various policies and initiatives aimed at making housing more accessible and affordable for its citizens. Key components of affordable housing policy typically include:
SUBSIDIES AND FINANCIAL ASSISTANCE:
Governments may provide direct financial assistance or subsidies to eligible individuals or families to reduce the cost of purchasing or renting a home. This can include down payment assistance, rent vouchers, or interest rate subsidies on home loans.
HISTORICAL CONTEXT:
The need for affordable housing in India has deep historical roots. Rapid urbanization and population growth have exacerbated the housing crisis. The government's response to this challenge has evolved over time, leading to the formulation of comprehensive affordable housing policies.
INCENTIVES FOR DEVELOPERS:
To encourage the construction of affordable housing units, governments may offer incentives to developers. These incentives can include tax breaks, reduced development fees, or the allocation of land at discounted rates for affordable housing projects.
REGULATORY MEASURES:
Affordable housing policies often include regulations that mandate a certain percentage of affordable units in new residential developments. These regulations can also address rent control, eviction protections, and tenant rights.
PUBLIC HOUSING:
Governments may directly manage and provide affordable housing through public housing authorities. These entities own and operate housing complexes for low-income residents, offering rents below market rates.
PARTNERSHIPS WITH NON-PROFITS AND THE PRIVATE SECTOR:
Collaboration with non-profit organizations and private developers is common in affordable housing policies. Public-private partnerships can leverage resources and expertise to create affordable housing options.
URBAN PLANNING AND ZONING:
Local governments may use zoning regulations to designate areas for affordable housing development. Mixed-income housing and transit-oriented development are often incorporated into urban planning strategies.
KEY POLICY INITIATIVES:
Pradhan Mantri Awas Yojana (PMAY): Launched in 2015, PMAY is one of the flagship programs aimed at providing affordable housing to urban and rural households. It includes components like the Credit-Linked Subsidy Scheme (CLSS) and Beneficiary-Led Construction (BLC).
Real Estate (Regulation and Development) Act, 2016 (RERA): RERA was enacted to ensure transparency, accountability, and timely delivery of housing projects. It has helped protect the interests of homebuyers and boost confidence in the real estate sector.
Affordable Housing through Partnership (AHP): This initiative encourages public-private partnerships to develop affordable housing projects. It seeks to leverage private sector expertise and resources to increase the supply of affordable homes.
CASE LAWS-
Sudama Singh and Ors. vs. Government of Delhi and Ors. (2010):
This case dealt with the issue of resettlement of slum dwellers in Delhi. The court emphasized that slum dwellers have a right to live with dignity, and it is the duty of the state to provide them with proper rehabilitation and affordable housing.
Olga Tellis vs. Bombay Municipal Corporation (1985):
This landmark case, often referred to as the "Pavement Dwellers" case, addressed the rights of pavement dwellers in Mumbai. The court held that the right to life under Article 21 of the Indian Constitution includes the right to livelihood and, consequently, the right to live on the pavement.
Pune Municipal Corporation vs. Harakchand Misirimal Solanki (2014):
In this case, the Supreme Court of India emphasized the need for the state to provide affordable housing to economically weaker sections and low-income groups. It highlighted the importance of housing as a fundamental right.
CHALLENGES AND CRITICISMS:
While these policies have made significant strides, they are not without their challenges. Land acquisition, financing, and the sheer scale of demand pose ongoing obstacles. Critics argue that more needs to be done to address these issues effectively.
Future Directions:
To address these challenges, India must consider a multi-pronged approach. This includes streamlining land acquisition processes, promoting sustainable and innovative construction techniques, and expanding financing options for homebuyers.
CONCLUSION:
Affordable housing in India is a complex issue, but it is one that the government is committed to addressing. Through initiatives like PMAY and RERA, India is taking significant steps towards providing its citizens with safe and affordable housing. However, continued effort, innovation, and collaboration with all stakeholders are essential to achieving the goal of "Housing for All".