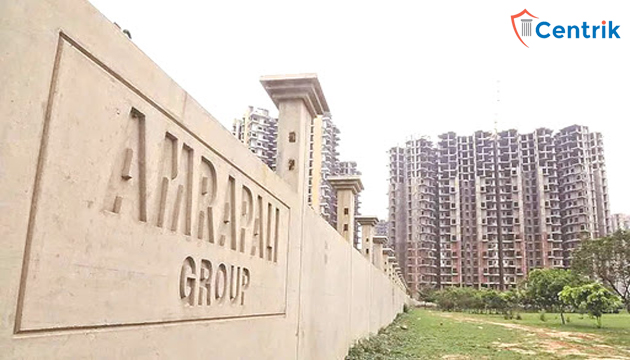 Status as on- 07/04/2020
In a major relief to the homebuyers, NBCC has started with the process of completing 9 more housing projects of Amrapali Group. The total estimated value of these stalled housing projects is around Rs. 5,769 crore. This exercise will cover a total of 27,223 Housing projects one of which is located in Noida and the rest in Greater Noida. This step towards completion and handing over is a boon for the crisis-ridden homebuyers.
Who will ensure the completion of these projects?
Mr. R Venkataramani has been appointed as the Court Receiver by the Supreme Court to coordinate among the stakeholders including homebuyers and enable the completion of the projects for homebuyers. There is a dedicated website of the Court Receiver to enable the smooth interaction with the homebuyers of Amrapali projects. Recently, the Supreme Court constituted Committee chaired by the aforementioned Court Receiver directed NBCC to immediately begin the process of execution of 9 more Amrapali stalled housing projects by floating tenders.
What has been the role of NBCC?
In response to the directions, NBCC has already begun with the process. NBCC Ltd is a Government of India Navratna enterprise and a Central Public Sector undertaking. Besides, last year, the Apex court had appointed NBCC to develop 16 projects of Amrapali Group and holds custody for the unsold inventory too. NBCC has already completed and handed over 2 of the projects which comprised 618 housing units. Further, NBCC is currently executing 8 more housing projects consisting of 12,169 units and valued at Rs 634 crore. 
 Conclusion
Out of the total 45,000 houses in the stalled projects of Amrapali Group, the process of completion of about 40000 housing units has begun. This will bring a huge relief to the stressed homebuyers. The current move to develop the nine more projects will help the homebuyers to gain possession of their units. Such steps to be undertaken by the Government's construction arm are hope for the aggrieved homebuyers who have invested in Amrapali Group and will bring confidence in other homebuyers too.
Disclaimer – The above article is based on the personal interpretation of related laws and relevant pronouncements. The readers are expected to take expert advice before putting reliance on it. For any clarification, please connect to the reader at support@centrik.in