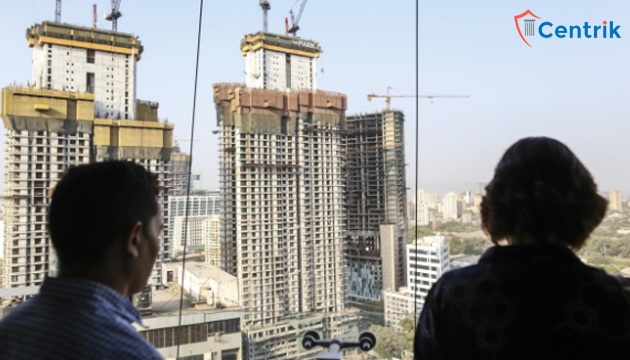 Status as on- 02/04/2020
INTRODUCTION
The Coronavirus Crisis (COVID-19) has extremely obstructed the Indian Economy, as a resultant, laid major impact on the real estate sector as well which forms a large part of the GDP. To prevent the growth of COVID-19 cases in India, the government ordered to shut down malls, public places, and ordered to cut staff in offices and restrain travel. A complete lockdown was announced in major parts of the country.
The lockdown has stricken the real estate industry more severely. As the real estate sector was still struggling to recover from a series of setbacks, from demonetization to new housing law and a liquidity crisis. This present situation of lockdown has acted as the last nail in the coffin. 
DEVELOPER SEEK RELIEF 
The novel Coronavirus outbreak has worsened the liquidity crisis and worsened the already slowdown that has been going in the Real Estate Sector. Keeping in view these sudden changes the CREDAI has sought changes in the housing law, additional funds and relief in loan repayment to help them tide over the disruption caused by COVID-19
"It is our request to kindly have all interest and principal repayments falling due over the next three months in case of real estate projects put off and Recovered over the next nine months,"
CREDAI, the developers' lobby wrote to the Ministry of Housing and Urban Affairs. 
The Confederation of Real Estate Developers' Association of India, also urged the ministry to include the COVID-19 pandemic as 'force majeure' in the Real Estate Regulation Act under the ambit of Section-6. That such changes in the definition will allow them to extend project timelines by a year without inviting penalties, additionally it will also benefit malls, multiplexes, spas and gyms in getting insurance.
Furthermore, they also made recommendations to waive penal interest charges by banks and financial institutions for a year or until such time as it takes for the pandemic to abate. As well, coercive measures for tax collection involving raids and surveys be kept in abeyance for three months to help the sector to deal with the COVID-19 crisis.
CONCLUSION 
The outbreak of COVID-19 has adversely affected the real estate sector. This current situation gave massive disappointment and distress to the developers of the real estate sector who were already battling other things. This undesirable impact on the sector can only be secured by the upcoming resolutions of the government authorities.  
Disclaimer – The above article is based on the personal interpretation of related laws and relevant pronouncements. The readers are expected to take expert advice before putting reliance on it. For any clarification, please connect to the reader at support@centrik.in