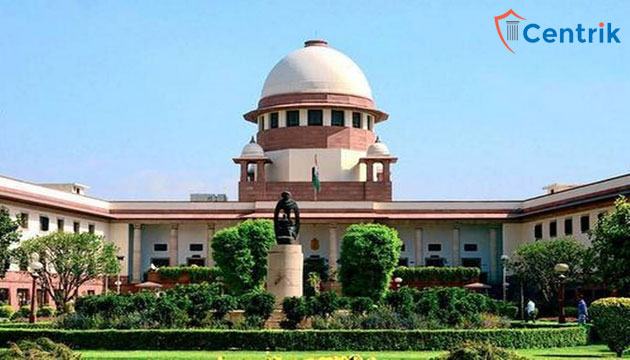 Status as on: 13/08/2021
Introduction
The Corporate Debtor is obligated by the IBC to go through a Corporate Insolvency Resolution Process (CIRP). The resolution professional gathers all outstanding claims from all classes of creditors against the Corporate Debtor once the Corporate Debtor is admitted to CIRP. The IBC allows resolution applicants to submit their separate resolution plans, which include the treatment of the aforementioned claims, once all such claims have been consolidated. All of these resolution ideas are then presented to the creditors' committee, which votes on the most commercially viable resolution plan. It is standard procedure for resolution plans to include a haircut in payment to creditors. This essentially means that the successful resolution applicant will put the resolution plan into action by paying a portion of the total outstanding claim and then extinguishing the remaining claim.
Ghanashyam Mishra and Sons Private Limited vs. Edelweiss Asset Reconstruction Company Limited
The Supreme Court was asked a number of questions in this case, the most important of which was whether, after the adjudicating authority approved a resolution plan under the IBC, creditors (including government authorities) are entitled to initiate any proceedings for recovery of dues from the Corporate Debtor that were not covered by the approved resolution plan.
The court went on to say that once a resolution plan is approved by the NCLT under Section 31(1) of the IBC, the claims mentioned in it will be frozen and binding on the Corporate Debtor and its employees, members, creditors, including the Central Government, any State Government, or any local authority, guarantors, and other stakeholders. As a result, if not included in the resolution plan, all dues, including statutory dues, owed to the Central Government, any State Government, or any local authority shall be extinguished, and proceedings in respect of such dues for the period prior to the date on which the Adjudicating Authority grants its approval under Section 31 cannot be continued. The Court further said that the Section 31 Amendment to the IBC is "clarificatory and declarative in nature," and therefore will take effect on the day the Insolvency and Bankruptcy Code went into force.
Essar Steel vs. Satish Gupta and Ors.
In this case, the Supreme Court clarified that "a successful resolution applicant cannot be suddenly confronted with 'undecided' claims after his resolution plan has been accepted as this would amount to a hydra head popping up, throwing into doubt amounts payable by a prospective resolution applicant who successfully takes over the business."
Conclusion
All such claims that do not form part of the resolution plan will be extinguished on the date of the adjudicating authority's acceptance of the resolution plan. This ruling cleared the air, as many resolution applicants were concerned that the new corporation would be burdened with claims even after the Corporate Debtor's debts were partially paid. This ruling has reaffirmed the IBC's goal, which is for the Corporate Debtor to start over with a clean slate based on the resolution plan.
Disclaimer – The above article is based on the personal interpretation of the related orders and laws. The readers are expected to take expert opinion before relying upon the article. For more information, please contact us at rera@centrik.in