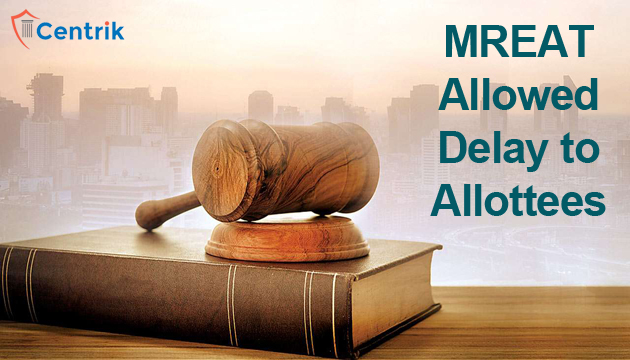 Status as on- 05/03/2020
In the matter of Mr. Anil Mnagaldas Vade & ors. vs. Siddhitech Developers, it was observed that on showing "SUFFICIENT CAUSE" for the delay in filing an appeal u/s 44 of RERA Act, MREAT allowed delay of 14 months & 22 days to homebuyers.
BRIEF FACTS:
The Applicants booked flats with M/s Siddhitech Developers project "Siddhi Samarpan" at Borivali, Mumbai. But agreement for sale came to be executed in respect of 36 allottees out of 38 and no date of handing over possession was mentioned in the agreements. 

Inspite of making payment of up to 90%amount towards consideration developers did not execute and register agreements for sale for those two allottees. However, developers promised to hand over possession by November 2017 but failed to do the same.

Allottees then filed a complaint before MahaRERA seeking various reliefs including possession and interest, developers resisted the complaint and submitted that project work has been delayed due to reasons beyond their control.
Being aggrieved with the directions to pay interest from 1st December 2018 and not from 1st September 2017 till the actual date of possession on failure to hand over possession of apartments with occupancy certificate before 30th November 2018, complainants filed the present appeal. It appears that after online appeal came to be uploaded online the instant application for condonation of delay of 14 months 22 days was filed.

Hence, this delay application has been filed by the group of 38 allottees for condonation of delay in filing an appeal under Section 44 of RERA act.
ISSUE IN QUESTION:
Whether applicants have explained sufficient cause for condonation of delay in filing an appeal?
KEY OBSERVATIONS:
It was observed that vide an order dated 21.03.2018 passed by the learned Chairman MahaRERA, developers were given a timeline to hand over possession of apartments with an occupancy certificate to applicants before the period of November 30, 2018. Applicants were advised to wait and watch as they were keen to get possession of their flats, so they waited till 30th November 2018. On 5th November 2018, some of the applicants visited the project site and noticed that other works like installation of lifts were pending and occupation certificate was not procured by the developer. As their financial position did not permit them to challenge the order in appeal, they filed an application for non-compliance of the order before MahaRERA. It is not in dispute that orders in the application for non-compliance after hearing the parties on 11th April 2019 came to be reserved and the order has not been passed so far. This supports the contention of applicants that they made all possible efforts to get the order complied at the end of non-applicant. Be that as it may, the fact remains that there is a delay in preferring the appeal. 
MREAT relied on the Hon'ble Supreme Court judgment in N. Balkrishanan vs. M. Krishnamufthy [(1998)7 Supreme Court Cases 123], wherein it was held that length of delay is no matter, acceptability of explanation is the only criteria as the primary function of the court is to adjudicate the dispute between the parties and to advance substantial justice. The Hon'ble Supreme court observed that if the explanation does not smack of malafides or it is not put forth as part of a dilatory strategy the Court must show utmost consideration to the suitor.
It was also noted that applicants are not going to gain any advantage as the order passed by MahaRERA shows that interest from November 2017 to November 2018 was implicitly denied to them and the timeline for handing over possession as stated in the order was 30th November 2018. Applicants have stated since beginning that they want to stay with the project and keen to get possession of their flats. In such a situation, the cause of substantial delay does not appear to be intentional or deliberate.
JUDGMENTS RELIED:
Collector, Land Acquisition, Anantnag and Ors. Vs. KatijiandOrs. [(1987) 2 Supreme Court Cases 107] N. Balkrishanan vs. M. Krishnamurthy [(1998)7 Supreme Court Cases 123]
Esha Bhattacharjee vs. Managing Committee of Reghunathpur Academy and Ors. [ (2013) 12 Supreme Court Cases 649]
MREAT HELD:
MREAT observed that from the chronological events, it is evident that applicants took some of the other steps to see that order passed by the Authority is compiled and that was the reason they filed an application for non-compliance. For about 10 months when the order in an application for non-compliance also could not be passed and they could not get possession of flats they moved an application for condonation of delay. In this premise, we find that no malafides can be attributed to the applicants and delay caused in preferring appeal being not deliberate or intentional deserves to be condoned. Therefore, the application of delay was allowed subject to the cost of Rs.15,000/-
Disclaimer– The above article is based on the personal interpretation of related laws, which may differ from person to person. The readers are expected to take expert opinion before relying on this article. For more clarification, the readers can be expected at shriya@centrik.in or support@centrik.in