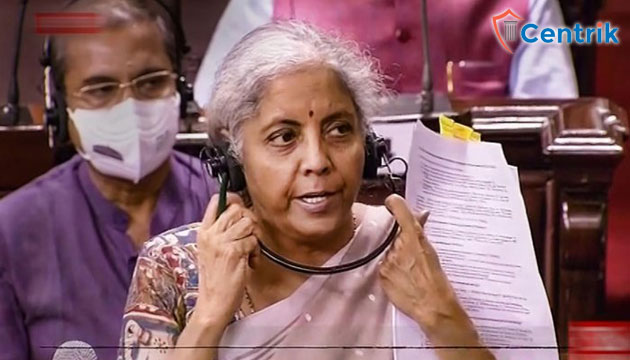 Status as on: 27/07/2021
Introduction
The government introduced a Bill in the Lok Sabha on 26.07.2021 to change the insolvency law and create a pre-packaged resolution process for stressed MSMEs.The proposed amendments would allow the government to announce the threshold for initiating the pre-packaged resolution process, which would be Rs 1 crore in default. The government has set a limit of Rs 10 lakh for this purpose. The Bill, which was introduced in the Lower House amid a barrage of criticism from the Opposition over a variety of issues, seeks to add a new chapter to the Code to facilitate pre-packaged insolvency resolution for corporate persons who are micro, small, and medium-sized businesses (MSMEs).
The Insolvency and Bankruptcy Code (Amendment) Ordinance, 2021
It was promulgated on April 4 by President Ram Nath Kovind to provide small businesses with an alternative bankruptcy resolution option. Kovind also signed the Tribunals Reforms (Rationalization and Conditions of Service) Ordinance, 2021 on the same day.
The government wanted to provide a special simplified window for small businesses to explore the possibility of a turnaround, so the ordinance on the pre-packaged bankruptcy resolution scheme was issued. To be eligible for this scheme, you must have a minimum payment default of ten lakh rupees. This plan takes into account the unique circumstances in which micro, small, and medium-sized businesses operate.
The Insolvency and Bankruptcy Code (Amendment) Bill, 2021
It was introduced by Nirmala Sitharaman, the Minister of Corporate and Finance, and will replace the ordinance that was promulgated on April 4 as part of efforts to provide relief to MSMEs affected by the pandemic.
According to the Bill's statement of objects and reasons, it seeks to establish a minimum threshold of Rs 1 crore for initiating pre-packaged insolvency resolution processes, as well as provisions for the disposition of concurrent applications for insolvency resolution and pre-packaged insolvency resolution processes pending against the same corporate debtor.
There would be a penalty for initiating a pre-packaged insolvency resolution process fraudulently or maliciously with the intent to defraud others, as well as for fraudulent management of the corporate debtor during the process.
Conclusion
In the aftermath of the pandemic, the government has taken a number of steps, including raising the threshold for initiating a corporate insolvency resolution process from Rs 1 lakh to Rs 1 crore. Furthermore, the government had halted the filing of new corporate insolvency resolution applications for defaults that occurred between March 25, 2020 and March 24, 2021. The Code has also been amended in the past to address emerging market realities. The Code was enacted in 2016 to consolidate and amend the laws governing corporate reorganization and insolvency resolution for corporations, partnerships, and individuals.
Disclaimer – The above article is based on the personal interpretation of the related orders and laws. The readers are expected to take expert opinion before relying upon the article. For more information, please contact us at rera@centrik.in