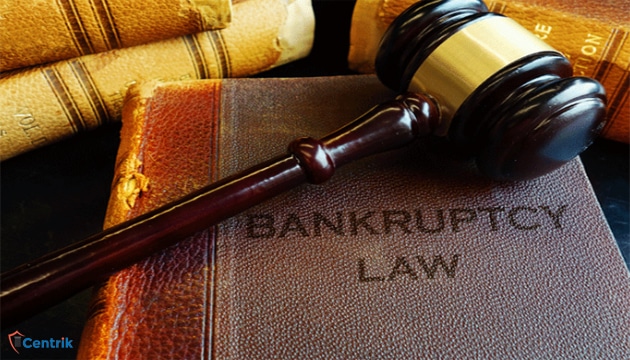 Status as on 20/06/2019
In the past, a large number of homebuyers were affected by delays in handing over possessions of booked flats/ plots in real estate projects. It is pertinent to note that this sector was unregulated as no specific law was in existence for its regulations. In the year of 2016, a new set of laws as Real Estate Regulation and Development Act (RERA) have been implemented, specifically to protect the homebuyer and ensure the growth of real estate sector. Maximum of States has been implemented the RERA in phased manner.
Introduction of IBC
In the same year, another set of laws as Insolvency and Bankruptcy Code (IBC) was implemented for reorganization and insolvency resolutions in a time bound manner. Under IBC, National Company Law Tribunal (NCLT) was designated as Adjudicating authority to adjudicate the petitions filed against the corporate person i.e. limited companies or other entity with limited liability.
Initially the homebuyer were not categorised as Financial creditors. However, Hon'ble Supreme court has lately recognized the homebuyer as a financial creditor. Thereafter an explanation was inserted in Clause (8) of Section 5 of the Code allowing the homebuyers as financial creditors to have representation in the Committee of Creditors and also have voting rights.
Default by Homebuyer
Now as per section 6 of the IBC, a homebuyer being a financial creditor can move an application under section 7 of the code before the NCLT for initiation insolvency process against the debtor i.e. the builder vis-à-vis the buyer for committing any default.
Relying on the definition of 'default' under section 3 (12), the default arises once any amount become due and the concerned debtors does not pay it. Generally there can be 2 kinds of default in case of homebuyer:
Refund of amount paid– Now if due to agreement or MOU or any court order including RERA order, if the refund arises to be paid and the company is unable to pay it, then it is a default.
Delayed in handing over of possession– if any builder is unable to handover the possession by the date as promised in the builder buyer agreement, then it would be default or not  shall be decided based on the facts and circumstances. In such cases, if the delay is unreasonable, then it may be deemed as default. Hon'ble NCLT in various occasions has held that a period of delay between 6 months to 1 year beyond the date of possession, shall be reasonable and any delay period beyond 1 year is not acceptable.
Recently the Hon'ble Principal bench of NCLT in the matters of Neeraj Gupta vs Emmar MGF Land Ltd.  and Vijay Kumar Suri & Ors. V. M/s Earth Buildcorp Pvt Ltd. wherein the bench held that in cases of homebuyers a reasonable period of delay of six months to one year might be acceptable and anything beyond is an extraordinary delay in delivering the possession. Further, the court emphasized the revised definition which recognized the homebuyers as a financial creditor as any amount raised from the allottee under real estate project is deemed to have commercial borrowing thus covered by the definition of Financial Debt under the code.
Stay by Hon'ble Supreme Court
When most of homebuyer started to file insolvency petitions for delays/ defaults, a group of builders filed a petition before Hon'ble Supreme court to declare the said explanation as unconstitutional where Hon'ble Supreme court vide order dated 21/01/2019 put stay on IBC petitions filed by the homebuyers till matter is not resolved by the said court.
However, the principal bench of NCLT in the matter of Vijay Kumar Suri & Ors. V. M/s Earth Buildcorp Pvt Ltd. has held that the stay by Hon'ble Supreme cannot be applicable in case of inordinate delay i.e. delay more than 1 year
To conclude the said stay by Hon'ble Supreme Court would not be applicable in the following circumstances;
 In case of refund with interest (interest become time value of money
 In case of subvention scheme
 In case  of RERA order providing refund with interest
 In case the delay in possession is more than 1 year beyond promised date of delivery
Whether IBC can be filed after order from RERA
Yes, if you have got the order from RERA authority and the builder make default in compliance of it, the insolvency petition u/s 7 of IBC can be filed depending upon the other facts and circumstances. We are already dealing with the insolvency petitions based on the order passed by RERA authority which has been accepted.
Conclusion
A homebuyer can initiate insolvency proceedings wherein the builder has extra ordinarily delayed of more than a year or under subvention scheme or has been awarded refund order by RERA with interest based on the facts and circumstances.
Disclaimer – The above article is based on the personal interpretation of related laws and circumstances of the writer which may change from person to person. The readers are expected to take expert advice before relying upon the said article. For any clarifications, you can read to the author at ibc@centrik.in or call at 83838011629.