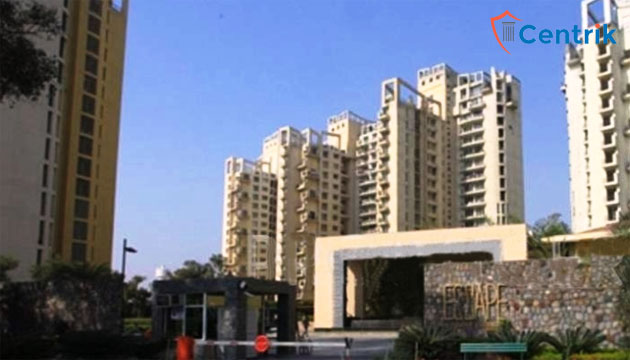 Status as on- 13/09/2021
BACKGROUND
Unitech Escape pitched its project in 2006, which is spread on 10 acres sideways of Golf Course Road (extension).  The project incorporated eight towers with 400 units. Initially, the builder assured the possession in 2010, however, due to uncertainties, it was granted between the years 2010 and 2018.
CURRENT SCENARIO
So far, the projects were 90% accomplished and the seven towers have their required occupation certificate. It's overthree years, around 30 families got possession in one of the eight towers in the Unitech Escape on Golf Course Road (extension) but still didn't get an occupation certificate.
Several residents made their comments regarding abovesaid issues. The builders are delaying the process unnecessary regardless of constant reminders by the residents. All the residents are still ambivalent, that when their properties will get authorization and will be sanctioned in their names in government records. One of the residents stated that "We were given possession of our flat in 2018 by Unitech. It's been more than three years, but the builder has not yet provided us with the mandatory occupancy certificate," said a resident of the tower number 8." As the residents are feeling a sense of insecurity for not getting the authorization from the authorities, they want to ensure that OC must be given to the tower as soon as possible.
In addition to the above-said issue, the residents are also raising concerns regarding diminishing and waning conditions of the towers and units. The secretary of the resident welfare association Nidhi Chawla also made the statement that "The complex is still incomplete with extremely poor quality of workmanship. The façade is in a bad shape and the residents have been forced to pool in funds to carry out repairs. And this is even though a separate fund was given to the builder for the maintenance of the façade". She also added that the basic facilities also didn't function suitably.
Besides these concerns, they didn't get any support or findings from the builder.
CONCLUSION
Thus, to deal with these poor construction qualities issues, all the residents authorized the Resident welfare association to operate all the functions and correspondingly jointly financed for reparation of building and other amenities of the society.
Disclaimer: The above article is based on the personal interpretation of the related orders and laws. The readers are expected to take expert opinion before relying upon the article. For more information, please contact us at rera@centrik.in