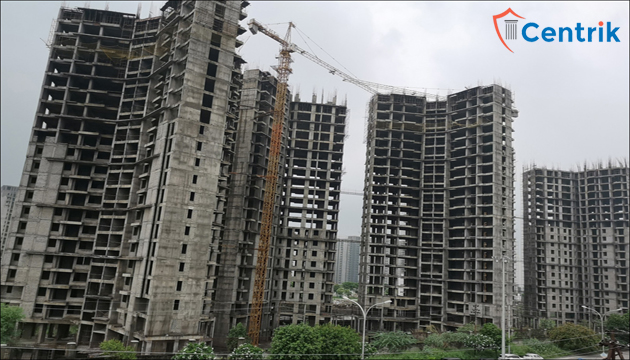 Status as on- 19/05/2020
Introduction
Nobody could have fathomed the reality to which all of us would wake up to in the year 2020. The harsh reality of being stuck by a pandemic left each one of us miserable and in a state of uncertainty. Thousands of homebuyers who were already being tormented by the uncertainties of getting a timely possession or being immune to the frauds of developers were further jolted by COVID-19. 
The government of India, in order to help the Real Estate Sector sail through such tough times, introduced a notification dated 13.05.2020 wherein a direction was issued to all the Real Estate Authorities across India for granting an extension to the Real Estate Projects. 
EXTENSION TO REAL ESTATE PROJECTS 
The notification issued by the Ministry of Housing and Urban affairs issued three major pointers for Real Estate Projects which are as follows:-
All Real Estate projects having completion date, revised completion date, or extended completion date as 25th March 2020 will be given an extension for a period of 6 months

. That such an extension will be done automatically and no fresh application need to be filed by the promoter/developers. 

A further extension of 3 months may be given if the situation in a particular state is bad and such extension is required. 

Concurrently other regulatory obligations such as Quarterly compliance will be extended as well. 
WHAT DOES IT MEANS FOR THE HOMEBUYERS?
The homebuyers who were to get their homes anytime soon have to now at least wait for another period of 6 months or maybe 9. That this will differ from state to state. 
Now the question that arises in the minds of homebuyers is whether they will be entitled to any relief in the form of delay possession charges or non-payment of installments? 
The answer to this cannot be said in black or white. Section-18 and 19 of the Act do give rights to the homebuyers to claim delayed interest and refund in case of delay in possession at the end of the developer/promoter. Refund is no doubt out of question given the fact a balance has to be created to help both the stakeholders i.e. developers as well as homebuyers. 
The only dispute point is whether a homebuyer will be entitled to delayed possession interest on the paid amount?
As per section-18 he/she is no doubt entitled to claim delayed interest but states like Rajasthan in their notification have said that the buyer cannot claim any interest for the period of these 6 or 9 months but this is not the case with all states. Few states have not issued anything in this regard. Some like state of Haryana is yet to even take out any notification. 
In case it is construction linked then you may get relaxation in terms of payment of installment as the same was to become due on the specific mile of construction. 
Conclusion
This will be different for every state. The true picture will be clear only when the Real Estate Authorities go back to being functional. There is no doubt that thousands of cases will be filed by aggrieved homebuyers across the nation, the only thing which needs to be seen is that how will the Authorities strive the right balance or whether they will fail to strike the right balance and will go in favor of the developer/builder. The times are tough but this needs to be seen that both parties are equally suffering and thus one-sided measures should not be brought in. 
Disclaimer – The above article is based on interpretation of the related judicial pronouncement and related laws which may differ person to person. The readers are expected to take expert opinion before placing reliance on it. For more information, please reach us at support@centrik.in or call us at 8383011629