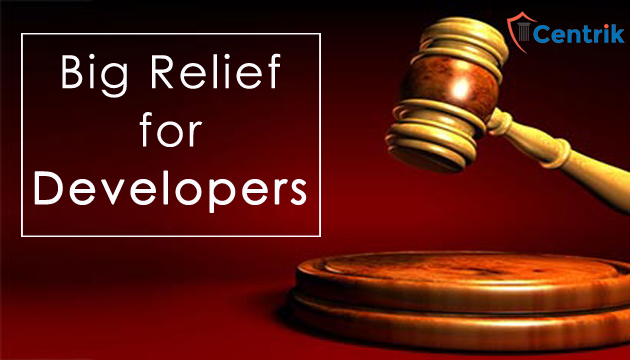 Status as on- 23/05/2020
INTRODUCTION
The Real Estate Sector was already crippling when the Real Estate Regulation and Development Act,2016 was brought into picture. The Act was implemented with the sole purpose of regulating the Sector and also to boost the Sector by bringing in a regulatory regime for accountability and transparency. The intention of the legislature took a back step when we all got hit by the global pandemic of COVID-19.
So much was being talked about and so much was being discussed as to what is the road ahead in times which are certain to change for everybody. All major stakeholders of the Real Estate Sector whether the homebuyers or the developers or the real estate agents have been looking for answers in shape of ease in norms.
GOVERNMENT ISSUES DIRECTION
The finance ministry in the recently rolled economic package has made provision for the Ministry of Housing and Urban Affairs to issue regulatory notification to all RERA Authorities and Tribunal for bringing in automatic relaxation for registered projects. The notification talks about relaxation in norms in three major ways and manner which are listed below:
The Real Authorities will extend the RERA Registration for projects having completion deadline as 25th March,2020 or after.
The Extension will be granted automatically for a period of 6 months and the developer doesn't have to make any separate or individual application.
The extension can then be extended further for a period of 3 months in case the Authority or state feels that the Situation of Covid-19 has persisted more in their respective State.
Ancillary compliances such as quarter-wise updates will be relaxed concurrently with the relaxation in completion deadlines.
The RERA Authorities are yet to issue official notifications in light of this regulation but some RERA Authorities already took steps before hand and had issued notifications relaxing norms. A tabular depiction of notifications already being in place from various RERA Authorities attached as PDF for easy and ready reference of our readers.
CONCLUSION
That in the best interest of developers the RERA Authorities indeed have taken some major steps but how will they actually play in reality that only time will tell. Also, some steps towards restoring construction activities on projects keeping in mind the safety of the workers also needs to be looked into by the RERA Authorities.
Disclaimer – The above article is based on interpretation of the related judicial pronouncement and related laws which may differ person to person. The readers are expected to take expert opinion before placing reliance on it. For more information, please reach us at support@centrik.in or call us at 8383011629