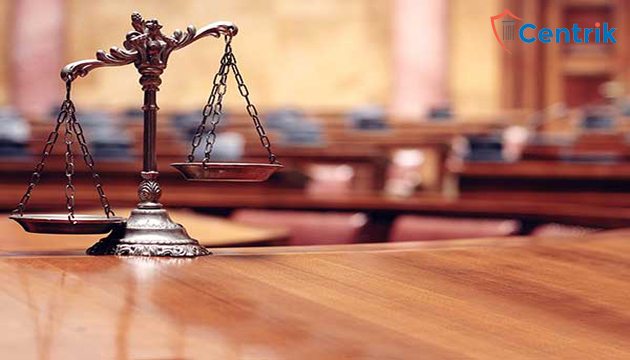 Status as on- 01/11/2021
Arbitration is a substitute to the traditional litigation. It is a process of resolving the dispute outside the court. In the process of Arbitration, services of neutral third parties known as Arbitrator(s) are hired to resolve the dispute between parties.
The arbitrators appointed by the parties constitutearbitral tribunal and the tribunal listens to the submission of all the parties and on the basis of the submissions made, evidence and documents furnished the arbitral tribunal passes an unbiased decision.
Generally, arbitration is preferred over litigation because it is less expensive, quicker, secure and offers more privacy to the parties. And among its different benefits most distinguishable benefit of arbitration over litigation is its cost and time efficacy.
Corporate and commercial entities prefer Arbitration as dispute resolution process because of very limited jurisdiction for appeal of decision and also due to their reputation and good will in the market. Arbitration is also suitable for disputes between international entities laws of various countries are involved as both the parties get to choose the laws applicable, procedure to be followed, language of proceedings, and other things regarding the conduct of the arbitration proceedings.
Advantages of Arbitration:
Arbitration is much flexible than traditional litigation because procedural laws of the litigation process are very much complex as compared to arbitral proceedings.
Litigation has to follow law of civil court which involves following the Code of Civil Procedure, 1908 whereas Arbitration proceedings are not bound to follow any specified procedural rules and the parties are at liberty to formulate their own procedure as par their requirements.
Arbitration could offer better administration of justice than traditional courts of our country as they are already over-burdened with cases.
It provides a time bound remedy / resolution.
In international disputes, arbitration is the best option for resolution than others.
Arbitration is less time consuming as well as less expensive than litigation.
Arbitrators tends to provide greater level of expertise as compared to a judge, because Arbitrators are appointed from the bunch of the professionals who have specialized knowledge of particular trade or business thereby boosting confidence and trust of businessmen in proceedings and the resulting award.
An Arbitration award is final and permanent, and there is very limited scope of any further appeal.
International Commercial arbitration is also unbiased plus arbitration also guarantees privacy and confidentiality of the matter in dispute, unlike court proceedings.
Conclusion-
To initiate arbitration, it is must to have an arbitration agreement between the parties. Though arbitration has various advantages over traditional litigation but it is important to consider all of the options when preparing to initiate arbitration.
Disclaimer-The above article is based on the personal interpretation of the related orders and laws. The readers are expected to take expert opinion before relying upon the article. For more information, please contact us at rera@centrik.in